RANK: 9/10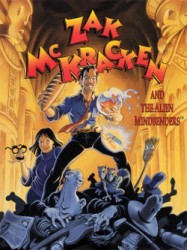 1988 la LucasFilm Games (poi LucasArts) si lancia in un secondo tentativo di avventura grafica, dopo il buon riscontro di Maniac Mansion, e sforna un titolo per Commodore 64, Amiga, PC e Atari che ha influenzato e influenzerà tutte le avventure grafiche a venire: Zak McKracken and the Alien Mindbenders.
Tre studentesse, Annie, Melissa e Leslie, si rendono conto che degli alieni si sono insidiati sulla Terra e, utilizzando uno strano marchingegno futuristico, stanno riducendo drasticamente l'intelligenza media degli abitanti del pianeta. La vita di Zak McKracken, giornalista in cerca di scoop scandalistici, si intreccia con quello delle studentesse, ingaggiando una lotta contro gli invasori alieni.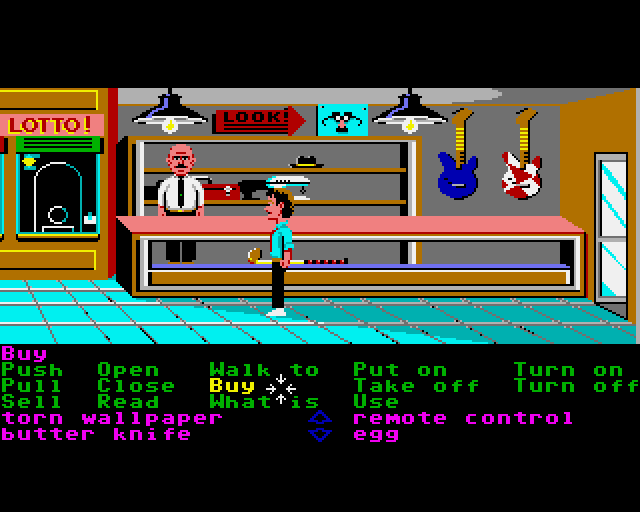 Pensato, lavorato e gestito da David Fox e Matthew Kane (ma non dimentichiamo Ron Gilbert sempre presente), Zak McKracken and the Alien Mindbenders è ricco di tagli comici che stemperano anche le situazioni più seriose, rendendo iconica la figura del giornalista (e degli alieni), incastonato nei principali luoghi che hanno influenzato l'immaginario fantascientifico (Stonehenge, Atlantide, Marte, … ). Un videogame assolutamente da avere per tutti gli amanti dell'avventura, non eccessivamente lungo ma complesso.
RANK: 9/10
Tag:AVVENTURA GRAFICA, AVVENTURA GRAFICA VINTAGE, lucasarts, ZAK MCKRACKEN AND THE ALIEN MINDBENDERS, ZAK MCKRACKEN AND THE ALIEN MINDBENDERS RECENSIONE