RANK: 7/10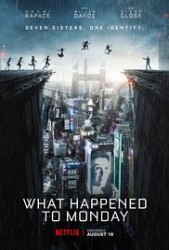 Le risorse sono insufficienti per soddisfare una popolazione terrestre che cresce a dismisura, senza alcuna regola e senza il necessario rispetto del pianeta stesso. Il risultato (o meglio uno dei risultati) è l'applicazione di un protocollo di limitazione delle nascite, che arriva a strappare dalle mani  dei genitori eventuali secondogeniti per inserirli in un programma di ibernazione.
In questo contesto una madre muore di parto dando alla luce sette gemelle, chiamate come i giorni della settimana, che vengono nascoste e addestrate ad una vita di estrema attenzione dal nonno. Gli anni passano in una sorta di reclusione, le bimbe diventano adulte finché una di loro (Lunedì) scompare.
Futuro distopico, politica al servizio di estremi ideali che diventano estremi rimedi, cielo grigio e routine che diviene normalità diffusa sotto un  occhio costante che controlla le nostre vite. Insomma, fantascienza allo stato puro, mescolata ad un sapore mainstream che incornicia il quadretto. Cast di nomi noti (Noomi Rapace, Glenn Close, Willem Dafoe) che  si alternano per infondere forza ad una sceneggiatura che non brilla ma che nasconde più frecce al proprio arco di quelle che si potrebbe immaginare. What happened to monday? si regge su Noomi Rapace, vera e propria icona che offre il proprio volto a sette sorelle, alcune pure macchiette altre dotate di anima, inquadrate in maniera professionale da Tommy Wirkola (più a suo agio con il gore schizzato di Dead Snow).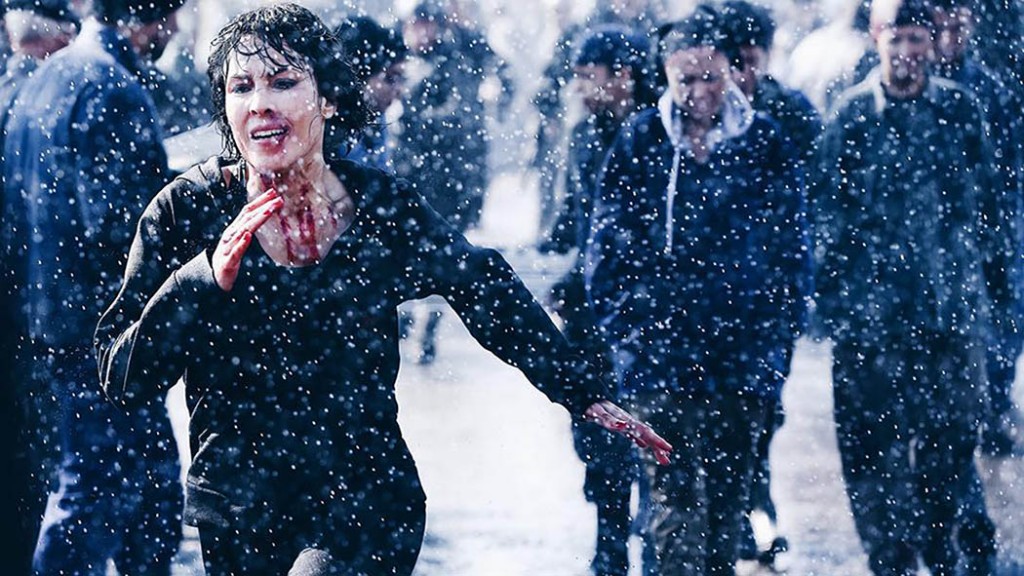 Piacevole da vedere, grazie anche alla miscela di sci-fi e action che offre sussulti nel dipanarsi della trama, What happened to monday? cammina a passo fermo tra le regole di Hollywood e le non regole del cinema indipendente, coinvolgendo lo spettatore nelle sotto trame che portano alla nascita dei sospetti nei confronti della "prima" sorella. Punto di forza: non dare nulla per scontato. Da vedere.
RANK: 7/10
Regista/Director: Tommy Wirkola
Cast: Noomi Rapace, Glenn Close, Willem Dafoe
Stati Uniti d'America, Inghilterra, Francia, Belgio 2017
Tag:film fantascienza, Glenn Close, Noomi Rapace, Tommy Wirkola, WHAT HAPPENED TO MONDAY?, WHAT HAPPENED TO MONDAY? recensione, Willem Dafoe
Posted in Fantascienza by Giulio De Gaetano on ottobre 3rd, 2017 at %H:%M.