RANK: 7/10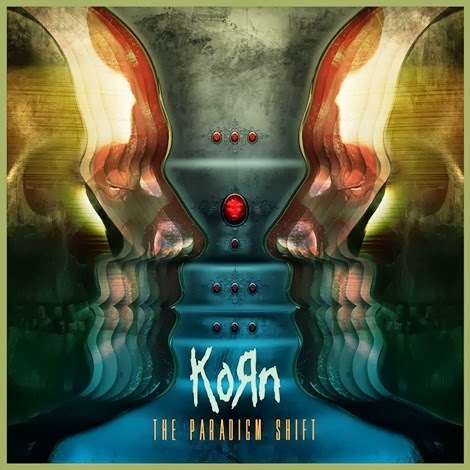 La presenza di Don Gilmore in sede produttiva cala immediatamente un'ombra di dubbio che si disperderà via via con l'ascolto, lasciando la luce penetrare un disco comunque molto atteso. Paradigm shift raccoglie un lotto di buone canzoni Nu Metal del gruppo statunitense, un impatto sonoro notevole capace di coprire ciò che vi è sotto: un disco ottimamente studiato a tavolino.
D'altronde può esser questo motivo per accantonare l'ultima fatica dei Korn? Se la vostra risposta è sì, allora non perdete altro tempo, potrete solo infastidirvi proseguendo con l'ascolto. Altrimenti premete pure il tasto play, il divertimento è assicurato. Fortunatamente è passato il periodo di Korn III, opera difficilmente giustificabile o ascoltabile, e il riuscito The path of totality si è rivelato come esperimento di passaggio adesso dimenticato, … meno male, difficilmente i Korn sarebbero riusciti a bissarne i risultati. Con un ritorno di Head alla chitarra, di fianco all'inossidabile Munky, la band parte con una ritmatissima "Prey for me" e subito tiene alto il groove con la buona "Love & meth". Tentennamenti portano alla old-style "Mass Hysteria", uno dei titoli migliori del disco, scivolando sino alla mainstream "Never never", song che perfettamente inquadra il gusto più commerciale dei Korn di oggi, sottolineando come Jonathan Davis oggi canti in maniera più professionale, ma assolutamente meno istintiva e unica.
Echi lontani oltre un decennio sembrano voler richiamare altri tempi che, d'altra parte, non è detto abbiano più senso al giorno d'oggi, se non come pietre miliari da inquadrare in un determinato contesto. Siamo ben lontani da Follow the leader, come musica così come spirito, la notorietà ha deviato un percorso di crescita che è divenuto viziato dalle regole del business. I Korn di oggi sono questi e chi si reputa "laico" può amabilmente fottersene e continuare con un sano head bang. Ad occhi chiusi.
Tracklist
Prey for Me – 3:35
Love & Meth – 4:03
What We Do – 4:07
Spike in My Veins – 4:24
Mass Hysteria – 4:04
Paranoid and Aroused – 3:35
Never Never – 3:41
Punishment Time – 4:00
Lullaby for a Sadist – 4:18
Victimized – 3:35
It's All Wrong – 3:31
RANK: 7/10
Posted in Heavy Metal by Giulio De Gaetano on novembre 27th, 2013 at %H:%M.