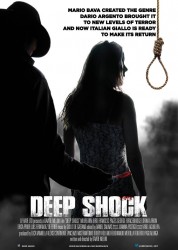 "Il Giallo all'Italiana é pronto a fare il suo ritorno!" con questa frase il regista Davide Melini (The Puzzle, La dolce mano della rosa bianca) lancia il suo più volte annunciato Deep Shock. Pensato nel 2013, messo in cantiere agli albori del 2014, immerso tra le campagne da promuovere tramite crowdfunding alla fine del medesimo anno, slittato in avanti per vari motivi (personali e lavorativi) dal regista stesso e per l'avvento del suo Lion, finalmente il cortometraggio è pronto per bucare gli schermi.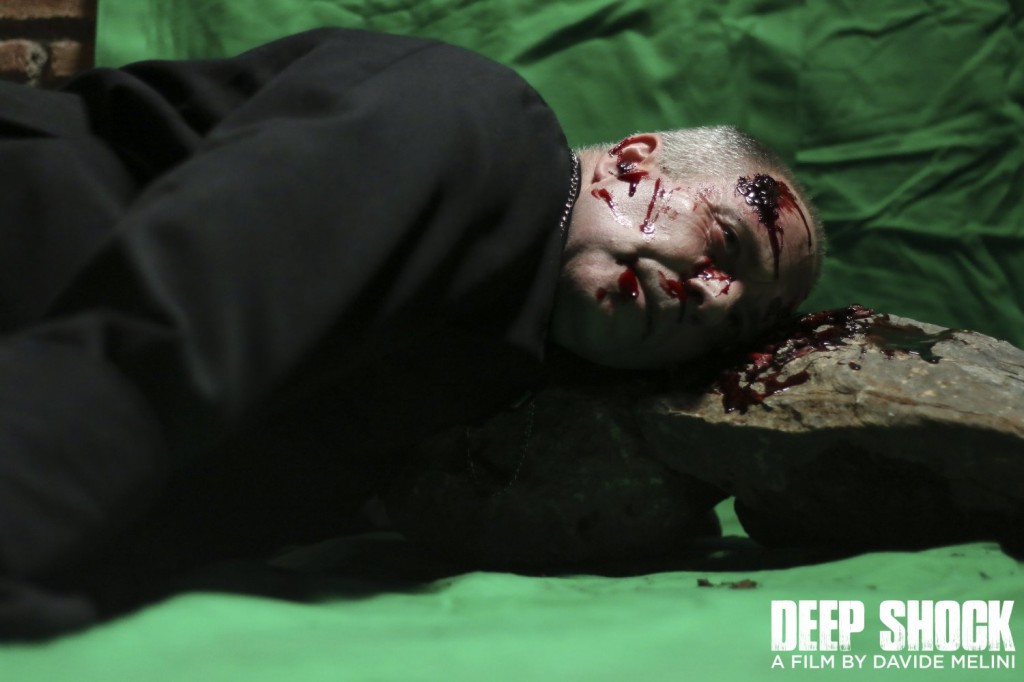 Glorificato da un'evocativa locandina, Deep Shock omaggia il giallo all'italiana raccogliendone i suoi elementi chiave e mescolandoli con una matrice thriller del ventunesimo secolo, citando il passato con uno sguardo al futuro, così come avrebbero voluto (e fatto) i maestri del cinema che omaggia in primo luogo: Dario Argento (Deep Red) and Mario Bava (Shock). Di seguito la sinossi ufficiale: "Sarah non riesce a superare del tutto le morti di suo nonno e di sua sorella maggiore. Il trauma e l'insonnia la porteranno a fare un viaggio strano, pieno di apparizioni e di omicidi causati apparentemente dalla sua mente …"
Ecco, invece, il teaser trailer promozionale dove potrete sentire parte della colonna sonora prodotta e registrata dal sottoscritto (Giulio De Gaetano):
Di seguito i dettagli di cast & crew:
Regia, sceneggiatura: Davide Melini
Cast: Muireann Bird, Francesc Pagès, George Bracebridge, Lorna Larkin, Erica Prior, Luis Fernández de Eribe
Produzione: Luca Vannella ("Avengers", "Thor", "Harry Potter", "Apocalypto", "Heart of the Sea"), Alexis Continente (Murder on the Orient Express", "Transformers: The Last Knight", "Thor"), Vincenzo Mastrantonio ("Titanic", "Moulin Rouge", "La passione di Cristo", "Romeo + Giulietta"), Bobby Holland ("Il cavaliere oscuro – Il ritorno", "Game of Thrones: Il trono di spade", "Assassin's Creed", "007 – Quantum of Solace"), Ferdinando Merolla ("Troy", "Gangs of New York", "Hannibal Lecter – Le origini del male"), Roberto Paglialunga
Produttrice Esecutiva: Fabel Aguilera
Direttore di Produzione: Pablo Lavado
Direttore della Fotografia: Juanma Postigo 
Casting: Carlos Bahos
Scenografia: Carlos Borja Luise, Carlos Javier López
Costumi: Patricia Gabas
Effetti Speciali: Sarah McCarthy
Montaggio: Daniel Salinas
Suono: Christian Valente
Musica: Giulio De Gaetano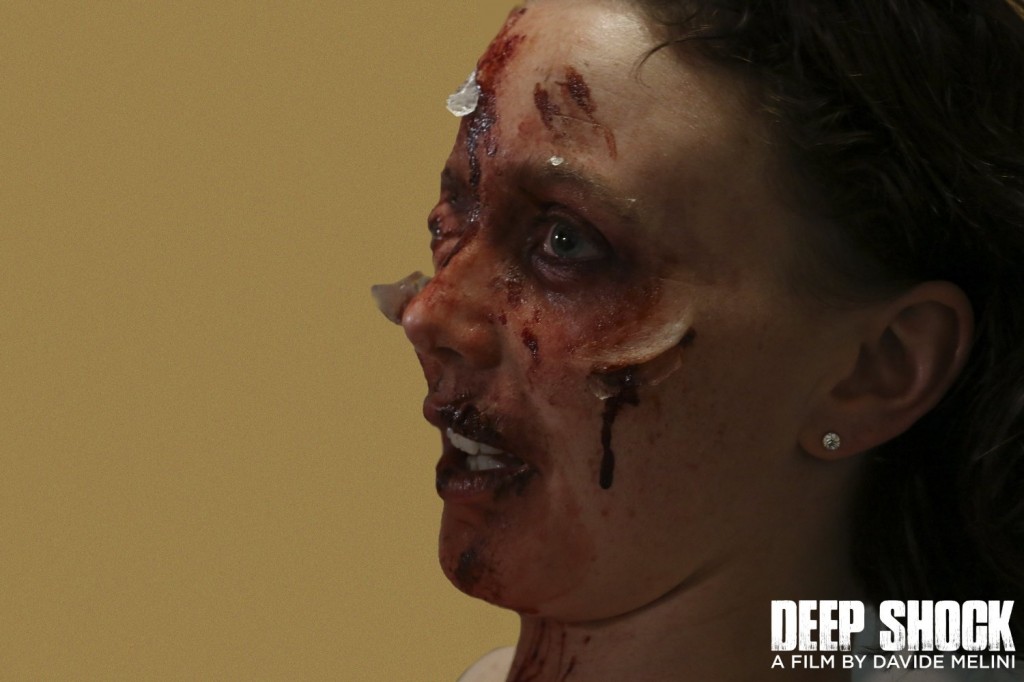 Infine i link ai canali ufficiali di promozione:
IMBD IMDB: http://www.imdb.com/title/tt2277640/?ref_=nm_ov_bio_lk6
Pagina web ufficiale: http://davidemelini.com/DEEPSHOCK
Facebook: https://www.facebook.com/DeepShockDavideMelini
Twitter: https://twitter.com/DeepShock_2017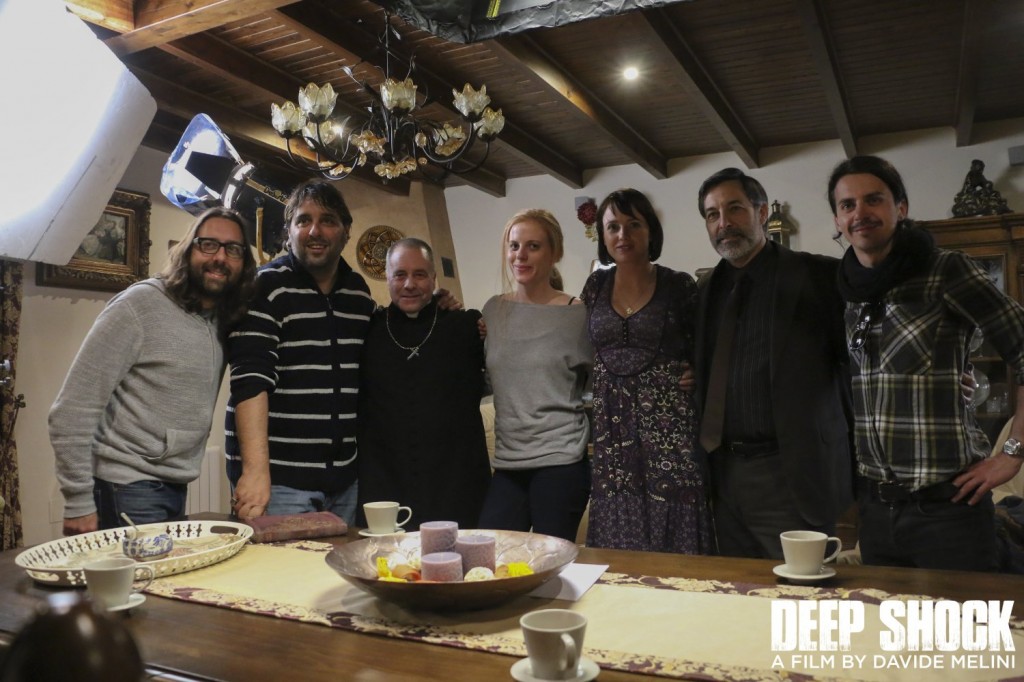 Tag:Carlos Borja Luise, Carlos Javier López, cortometraggio giallo, Deep Shock, Deep Shock 2017, Deep Shock Davide Melini, Erica Prior, Fabel Aguilera, Francesc Pagès, George Bracebridge, Giulio De Gaetano, Lorna Larkin, Luis Fernández de Eribe, Muireann Bird, omaggio giallo all'italiana, Pablo Lavado
Posted in News by Giulio De Gaetano on febbraio 19th, 2017 at %H:%M.