RANK: 9/10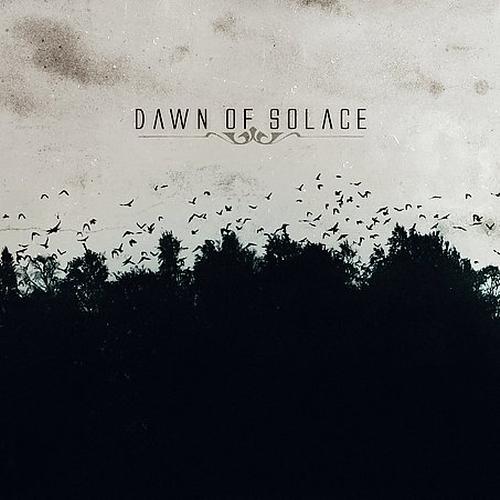 Band finlandese nata da una costola dei Before The Dawn per volere di Tuomas Saukkonen che durante la stesura delle songs che avrebbero cesellato "The ghost" si rese conto di aver composto troppo materiale, riversato dopo in questo nuovo contenitore. Il sound dei Dawn Of Solace non si discosta molto da quello proposto dal gruppo madre, diversificandosi nel leggero calo delle velocità, nella maggiore cura e presenza delle melodie ed in una marcata cupezza sia nelle atmosfere che nelle liriche.
Con il solo aiuto di Eikind alle clean vocals e di Salovaara per cori e screaming, Saukkonen si dedica alla registrazione di tutti gli strumenti preferendo il feeling alla perizia tecnica, ponendo in primo piano chitarre ritmiche aggressive che innalzano un muro sonoro potente ma sempre melodico, funzionale ai riff dolci o cupi di tastiera o chitarra solista, utilizzando suoni acustici degnamente accompagnati da vocals pulite e drammatiche o da growl/scream disperate.
Le atmosfere di piccole gemme come "I was never there" e "Wrath Of Gods Amongst Us" dipingono scenari apocalittici dove l'oscurità del titolo è avvolgente e tremendamente fredda, nessuno spiraglio da cui poter scorgere un barlume di luce è visibile, e non resta niente da fare che stringere le braccia al petto e bruciare nella fiamma della solitudine per cercare conforto. Ci si siede in mezzo ad una foresta dove cadono le foglie in una lenta e funerea danza in "Avalanche", "I am Chaos, I am Destruction" e "Dead Air", immersi in un grigiore che richiama le tinte della fosca copertina, osservando in silenzio il dramma della propria esistenza cadere giù di fronte ai propri occhi in segmenti trasportati dalla natura morta.
Sonorità doom, aperture melodiche gothic, atmosfere plumbee dark, riffing a volte debitore al black sinfonico, testi minimalisti sono le caratteristiche portanti di questo "The darkness" disco non sempre originale ma fottutamente capace di destare emozioni, evento alquanto raro nel panorama metal attuale, scavando nelle nostre anime e denudandole di fronte alle paure, ai timori, come recitato nella splendida "Winter song": "Finally it came, Winter with frozen rain, Burying my pain".
Tracklist
1. Dying Daylight
2. Wings Of Darkness Attached On The Children Of The Light
3. I Was Never There
4. Dead Air
5. I am Chaos, I am Destruction
6. Winter Song
7. Wrath Of Gods Amongst Us
8. Avalanche
RANK: 9/10