RANK: 7.5/10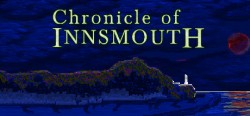 Innsmouth, remoto paesino del New England sconosciuto anche alle mappe geografiche, solletica la curiosità del protagonista che decide di recarvisi dalla vicina Newburyport, allungando il suo viaggio alla ricerca di avventura.
Raggiunta la cittadina immersa nel buio denso della notte, il protagonista si ritrova ad indagare su strani miti (?) e misteriose leggende, mentre bizzarri paesani gli ronzano intorno senza proferir verbo …
Dietro il nome Psychodev si nascondono due appassionati di videogiochi, Umberto Parisi e Amedeo Vasaturo, veri e propri "invasati" (restando in tema) di avventure grafiche e della letteratura prodotta dal maestro di Providence. Cronichle of Innsmouth, infatti, è figlio di un periodo storico segnato dalla Lucas, periodo che ha immerso un'intera generazione nell'affascinante atmosfera di The secret of Monkey Island o Indiana Jones and the last crusade, segnandone in qualche modo la sensibilità. Con ancora quei ricordi ben vividi, il duo riprende lo stile grafico delle suddette avventure (e non solo), ne mantiene lo spirito arcade con alcune sezioni e non si dimentica che con le prime avventure dei tempi … il protagonista poteva morire!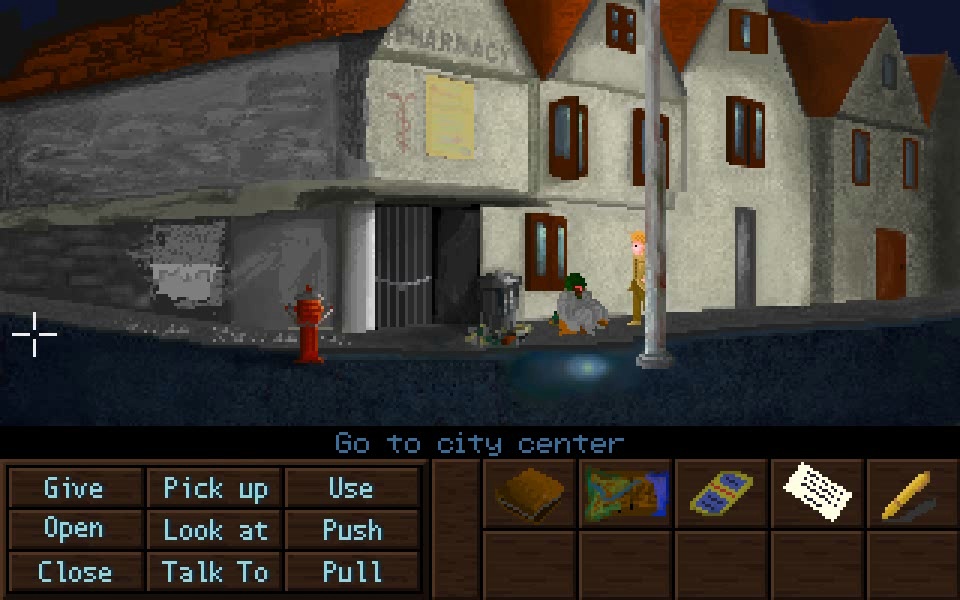 Calandosi in un contesto più horror, delineato dalle suggestioni di Howard Phillips Lovecraft ne L'ombra di Innsmouth, Cronichle of Innsmouth solletica le memorie di chi nei primi anni novanta era un ragazzino, immergendolo in un'avventura punta e clicca che non può che affascinare e scaraventare indietro nel tempo. Naturalmente questo è il punto (al contempo) maggiormente positivo e negativo dato che, inutile negarlo, l'avventura non avrà alcun piglio sulle nuove generazioni, basandosi interamente su un sapore vintage gustoso solo dai citati palati.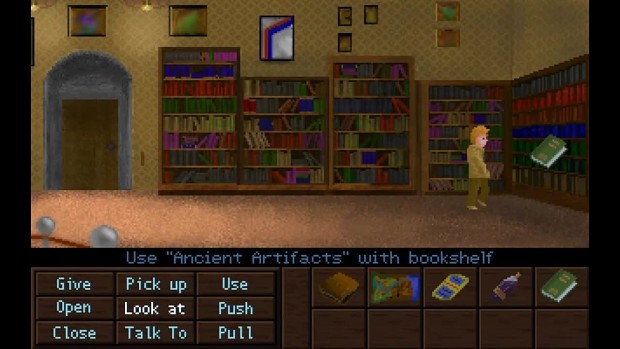 Sempre considerando che si tratta di un prodotto indipendente, il notevole lavoro calato sulle spalle di sole due persone non ha permesso di ampliare a dovere situazioni, locations e trama, perdendo punti nella fase finale eccessivamente ricolma di fasi arcade o dei classici momenti potenzialmente snervanti (la ricerca della strada giusta nelle caverne, la composizione dei simboli per aprire l'altare). Questo non toglie valore a Cronichle of Innsmouth, must-have per tutti gli appassionati di un certo signor Ron Gilbert.
RANK: 7.5/10
Tag:Amedeo Vasaturo, AVVENTURA GRAFICA, CHRONICLE OF INNSMOUTH, CHRONICLE OF INNSMOUTH RECENSIONE, Psychodev, Umberto Parisi