RANK: 6.5/10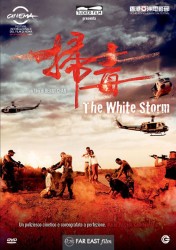 Tre uomini sono amici nella vita e colleghi nel lavoro, tutti e tre poliziotti con ruoli diversi: uno è l'ispettore capo, l'altro il suo braccio destro e il terzo è infiltrato in un'organizzazione criminale. Obiettivo quello di incastrare il temibile trafficante soprannominato "Il Buddha a otto facce" ma, per farlo, dovranno prendere delle scelte che ne distruggeranno le vite.
The white storm raccoglie l'anima ironica della filmografia orientale, mescolandola con il noir-poliziesco dai colori cupi e il legame tra i caratteri principali che tanto deve al capolavoro A better tomorrow di John Woo oppure ad Infernal Affairs di Andrew Lau e Alan Mak. Il mescolone riesce con pecche dovute al netto distacco tra una prima sezione che segue l'azione poliziesca dal taglio più thriller con sparatorie solenni, inseguimenti al cardiopalma che non possono che terminare  con delle pistole puntate alle tempie, ed una seconda sezione più malinconica e drammatica.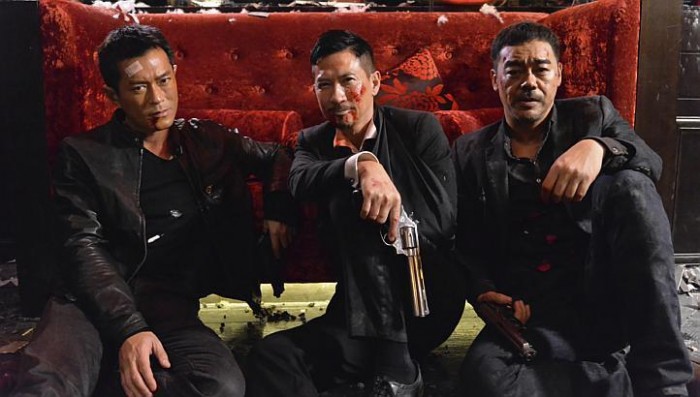 Quest'ultima risulta troppo artificiosa, esasperata nella sua teatralità e incapace di trasmettere il giusto pathos necessario al finale con tanto di sparatoria nei locali del boss. Non dimentichiamo anche una sorta di "resurrezione" veramente poco credibile, e più funzionale al costrutto del plot che ad altro.
The white storm comunque procede piacevolmente, saltando di citazione in citazione, annoiando raramente ma scontrandosi con un mix di sapori di Hong Kong (vecchia/nuova scuola) e cinesi incapaci di vivere di vita propria. Derivativo.
RANK: 6.5/10
Regista/Director: Benny Chan
Cast: Louis Koo, Ching Wan Lau, Nick Cheung, Elanne Kwong
Hong Kong, Cina 2013
Tag:Benny Chan, blockbuster cina, Ching Wan Lau, Elanne Kwong, Louis Koo, Nick Cheung, THE WHITE STORM, THE WHITE STORM recensione, thriller asiatico
Posted in Giallo/Thriller by Giulio De Gaetano on ottobre 19th, 2016 at %H:%M.