RANK: 8.5/10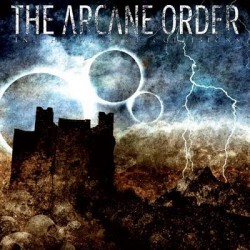 Grandiosa evoluzione di una band che ha avuto il coraggio di togliersi di dosso scomodi paragoni con gli Hatesphere oppure i Dismember (cosa che era successa col precedente The Machinery of Oblivion) attraverso una variazione di rotta che ha visto i danesi abbandonare la matrice thrash in favore di un cupo black sempre accostato al principale traino death.
Ritmiche deflagranti intrecciate a riffing di matrice death metal scandinavo si uniscono per dar vita a brani distruttivi ("Sanctity of Allegiance", "The serpent Tower"), melodie di tastiera tristi e desolanti riecheggiano tra le note delle tiratissime "Horizons buried" e "When Oceans become Deserts" mentre chitarre gelide e taglienti fendono l'oscurità nelle roboanti "Death Is Imminent", "Between Reason And Hubris" e "Unleash The Tyrant". Costruzioni melodiche care ai Darkane che si sposano alla furia degli At The Gates, atmosfere dannate dei Dimmu Borgir che si spengono e rinascono nella chirurgia futuristica degli Strapping Young Lad; questo è quanto i The Arcane Order riescono ad eviscerare.
Unico neo il minutaggio di alcune canzoni ("The Reaping Reverence" per esempio) che tende ad appesantire eccessivamente il tiro, anche se chorus ben architettati riescono sempre ad alleggerire i toni rendendo piacevole l'ascolto anche in situazioni dove il songwritting non è eccelso. Ottimo anche il lavoro svolto negli Hansen Studios, capace di mettere in risalto il singolo strumento nei momenti migliori. Fatelo vostro.
Tracklist
1. Death Is Imminent
2. Between Reason And Hubris
3. The Serpent Tower
4. Eruptions Of Red
5. When Oceans Become Deserts
6. Unleash The Tyrant
7. The Reaping Reverence
8. Sanctity Of Allegiance
9. Horizons Buried
RANK: 8.5/10