RANK: 4/10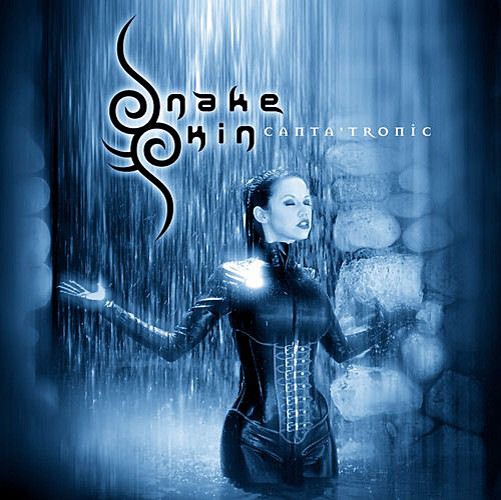 Secondo disco partorito dalla mente fervida di Tilo Wolff (mastermind dei Lacrimosa) col progetto Snakeskin che qui propone un mix di sonorità elettroniche, goticheggianti e di musica classica raggiungendo un risultato acerbo ed incolore.
Da un lato si cerca di avere una base dance per proporre nelle discoteche dark ritmi ballabili e commerciali ("Etterna", Bite me"), dall'altro si cercano di incollare arrangiamenti più fini e pretenziosi (tipici di Wolff) che stonano con l'intento originario e suonano in maniera eccessivamente forzata per poter proporre nuove direttive al genere. Anche la splendida voce lirica di Kerstin Delle è fuori contesto e raramente si amalgama all'accozzaglia sonora creata, subendo alle volte distorsioni impietose sulla voce (in alcuni cori).
Si cerca anche di poggiarsi su territori più tranquilli e canonici abbandonando momentaneamente la base dance ("Stonecoldhands", "La Force" o "Manora") ma anche qui le sperimentazioni acide di Tilo infastidiscono più che creare atmosfera, annientando il mood evocativo recitato dalla Delle. L'unica nota realmente positiva è la copertina del disco, molto curata e azzeccata nelle scelte cromatiche, il resto lascia il tempo che trova. Se volete ascoltare dei dischi elettronici ballabili infarciti di flavour gotico ascoltate gli ottimi L'ame Immortelle o, tornando indietro nel tempo, i Clan of Xymox, lasciate crogiolare Wolff nel suo sterile autocompiacimento.
Tracklist
1) Etterna
2) Stonecoldhands
3) Bite me
4) La Force
5) Mortal Life
6) Still not Home
7) The Eternal


Manora
9) Tourniquet
10) Recall II
RANK: 4/10
Posted in Gothic and Industrial by Giulio De Gaetano on luglio 10th, 2014 at %H:%M.