RANK: 6/10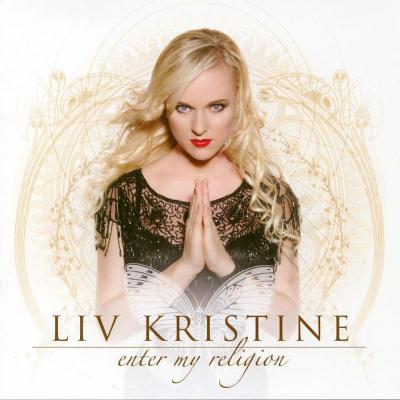 Abbandonati definitivamente i Theatre of tragedy e messi (momentaneamente) da parte i Leave's eyes, la bionda singer Liv Kristine si avventura in un progetto dalle venature pop, che nulla hanno a che vedere con l'heavy metal. Sound leggero, chitarre accantonate al sottolivello di accompagnamento, molti suoni di tastiera e giri di accordi semplici e diretti.
"Over the moon" segna un buon inizio per l'album della norvegese, una semplice melodia caldeggia l'atmosfera eterea creata sia dalla voce della singer sia dagli arrangiamenti, ottimi per tutto il corso del disco. "Fake a smile" si staglia come brano dall'appeal più commerciale ma al contempo dalle linee melodiche più riuscite, sicuramente il brano migliore del cd. Da notare che alcuni arrangiamenti di chitarra classica sembrano letteralmente estrapolati da "Viva Forever" delle Spice Girls. Ascoltate queste due songs si potrebbe interrompere la recensione in quanto i brani seguenti non hanno alcun particolare mordente, e si perdono nel pop più becero e commerciale. "Coming home", per esempio, si avvicina alle sonorità di Jewel, mancando della delicatezza necessaria a rendere la canzone trasognante e soave come quelle scritte dall'americana. Lascia anche il tempo che trova la cover di Bruce Springsteen "Streets of philadelphia", colonna sonora del film Philadelphia, che nulla aggiunge alla versione del sopraccitato autore in quanto segue pedissequamente il sound originale, peccato per la voce non abbastanza triste di Liv.
Peccato per le scelte allestite dalla singer, in quanto se è più o meno criticabile la scelta di adagiarsi su lidi più sicuri come quelli del pop (subito dopo aver partecipato a "Nymphetamine" dei Cradle of filth!), sicuramente valutabile negativamente l'idea di scopiazzare gruppi (o cantautori) ben più blasonati senza aggiungere un tocco in più. Non penso la gente abbia bisogno di sentire una canzone che scimmiotta Dido o Jewel senza avere quel tocco di classe che l'autore originario ha saputo donare. Il voto tiene conto dei musicisti che hanno partecipato, arricchendo il sound pur cadendo vittima della bassa qualità dei brani.
Tracklist
01. Over the Moon
02. Fake a Smile
03. All the Time in the World
04. My Revelation
05. Coming Home
06. Trapped in Your Labyrinth
07. Blue Emptiness
08. You Are the Night
09. Enter My Religion
10. Streets of Philadelphia
11. You Take Me Higher
12. For a Moment
RANK: 6/10
Posted in Album and Musica and Pop by Giulio De Gaetano on giugno 27th, 2012 at %H:%M.