RANK: 7/10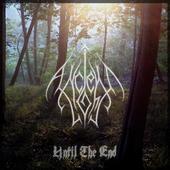 Attivi da meno di due anni, i Lombardi Ancient Light riescono sin dal primo lavoro ad ergersi come ottimo duo black metal dai connotati sia old-school che melodici. Sebbene l'impronta base rimandi a lavori come "Dark Medieval Times" dei Satyricon o ai primi lavori dei Mayhem, la patina di note cesellate sopra lo stile primigenio del black verte su riff di chitarra dal chiaro appeal melodico (Cradle of Filth ma anche Behemoth).
Un arpeggio di chitarra introduce "North revenge", ma la quiete subito è infranta da un riffing melodico ed aggressivo ottimamente supportato dalla malvagia voce in scream di Dave, perfetto nel suo ruolo. Medesime coordinate stilistiche per "Fenrir" che a metà canzone rallenta i tempi per immergere l'ascoltatore nella penombra di un maniero dimenticato, dove le pareti umide sono macchiate di sangue. Il picco di malvagità lo si raggiunge con "Ragnarok", unica vera black metal song totalmente ascrivibile alla vecchia scuola scandinava dei primi anni novanta, con un testo che chiaramente si riallaccia alle tematiche della mitologia nordica. Più varia la successiva "Fate of man" supportata dalle ottime idee di Alone che non solo compone riff classici black, ma anche parti ritmiche interessanti che ben si amalgamano alla proposta. Per dare un consiglio alla band, insistete su questo punto allargando le influenze senza perdere la matrice black old style: varietà (nei limiti del genere) ma anche trademark riconoscibile. Sulla stessa scia delle precedenti si staglia "The Last Dream", potente e cattiva ma anche articolata e dinamica.
Complimenti agli Ancient Light, una band che ha tutte le carte in regola per affacciarsi sul mercato, erano anni che non sentivo un disco dal gusto old-style come questo senza essere avvolto dal senso di deja-vu. Obbligatorio l'acquisto di un batterista in carne e ossa.
Tracklist
01 North Revenge
02 Fenrir
03 Ragnarok
04 Fate of Man
05 The Last Dream
RANK: 7/10