RANK: 4/10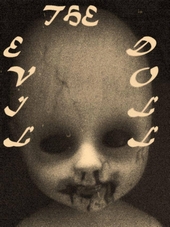 Una ragazza riceve un'inquietante bambola proveniente dal fidanzato morto. Un feticcio che, con il suo sguardo immobile e con il suo orrendo sorriso, traumatizza la donna fino a portarla ad uccidere il fidanzato manesco e la sua migliore amica. Ma stanno davvero così le cose? Forse no.
Forse la protagonista è una psicopatica completamente impazzita e dalle molteplici personalità, che si è mandata da sola il pacco. Il regista, Angelo di Noia, vuole sottolineare gli effetti della pazzia sulla mente della ragazza che, fortemente disturbata, non distingue più la realtà dalla finzione, l'illusione dal mondo tangibile. Un unico momento di lucidità la porta a rendersi conto di quanto fatto, mentre una nenia asfissiante aleggia nelll'aria.
The evil doll trasporta un messaggio non troppo esplicito, giocando a nascondersi dietro la mancanza di un budget adeguato. La trama si accartoccia su se stessa con un'inutile telefonata interpretata malissimo, unico elemento che sembra voler spiegare tutto quanto. Peccato che anche la telefonata risulti eccessiva, poco realistica e, quindi, di nessun impatto emotivo.  Basta un particolare che si ripete a farci capire che la protagonista è fuori di testa: il dondolio tipico dei pazzi dei disadattati, così come dei bambini che nel dondolarsi cercano consolazione.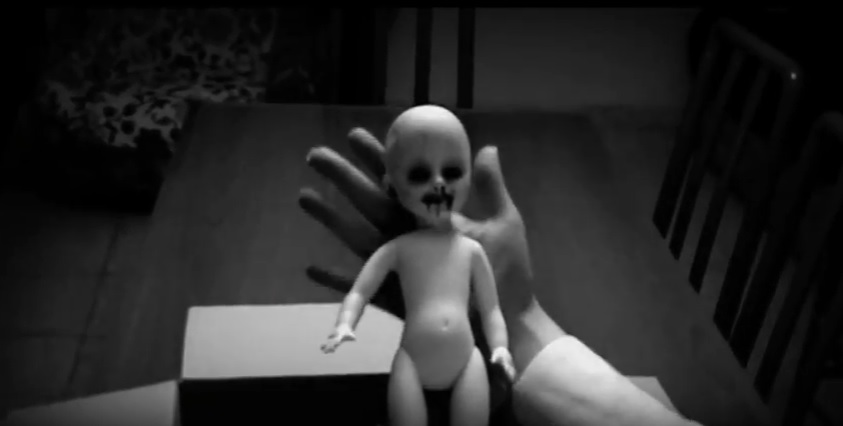 Angelo di Noia riveste questo cortometraggio di una patina old style, come a volerlo ambientarlo negli anni '50, con sgranature e alterazioni dei frame, esagerando senza criterio. La recitazione è pessima (e il regista lo sa fin troppo bene), cascando in un trash che si può apprezzare solo sapendo prima la materia che si sta per affrontare. Materia che sembra molto cara al regista.
RANK: 4/10
Regista/Director: Angelo di Noia
Cast: Incoronata Rinelli, Chiara di Noia
Italia 2013
Tag:Angelo Di noia, corto horror italiano, cortometraggio indipendente, horror bambole, horror italiano, THE EVIL DOLL "
Posted in Cortometraggio by Melania Colagiorgio on giugno 14th, 2016 at %H:%M.