RANK: 6/10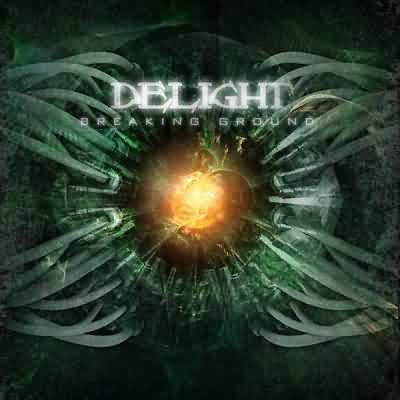 Attivi sin dal 1997 i polacchi Delight mescolano del pop-rock commerciale con il gothic metal moderno (quello che stanno seguendo i Tristania da Ashes in poi) dando vita ad ottime melodie, ritmi di chitarra, basso e batteria molto new metal perciò lineari ma efficaci.
E' proprio questa la chiave con la quale i Delight si prospettano di spalancare diverse porte sul mercato: la semplicità. E devo ammettere che ci sono riusciti. Almeno in parte. Al primo ascolto avrei scartato questo Breaking Ground come l'ennesimo disco ben progettato per essere fagocitato dalla massa che adora il rock duro. Benché tale affermazione risulta più che vera, dopo aver ascoltato (ed in buona parte recensito) gli ultimi album di Within Temptation, Evanescence, Lacuna Coil, Tristania e Sirenia questo parto dei polacchi ben si staglia sopra la media grazie soprattutto alla buona voce di Paulina Maslanka ed alle azzeccate melodie.
Sono perfettamente cosciente che "Divided" o "Every Time" le hanno scritte prima di loro infiniti gruppi, ma sono talmente catchy e godibili che stanno detronizzando diverse canzoni che girano ripetutamente nel mio lettore. I mid-tempo padroneggiano ("Emotune", "Sleep with the light on") lasciando spazio a momenti di riflessione più delicati ("Fire", "Bare Tree" ) ma quando si arriva a metà disco accade ciò che era successo a "The open door" degli Evanescence: la qualità si inabissa. Se "Juliet" è una ballata eccessivamente anonima, "More" e "Your Name" risultano esperimenti mal riusciti e questo lascia in sospeso il dubbio che la band sia già ingabbiata in certi schemi al di fuori dei quali non è in grado di mettere piede.
Vediamo come decideranno di muoversi i Delight, le premesse sono buone ma il baratro è pericolosamente vicino, dovranno essere in grado di giocare bene le loro carte per non cadere nel dimenticatoio.
Tracklist
01. Divided
02. Sleep With The Light On
03. In Too Deep
04. Reasons
05. Fire
06. Every Time
07. Emotune
08. More
09. Juliet
10. All Alone
11. Your Name
12. Bare Tree
RANK: 6/10
Posted in Gothic by Giulio De Gaetano on gennaio 29th, 2014 at %H:%M.