RANK: 5/10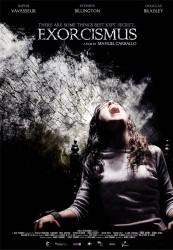 Emma soffre di attacchi improvvisi e irrefrenabili che le impediscono di trascorrere una vita normale. La quotidianità della teenager è racchiusa tra le quattro mura di casa dove viene educata dai genitori, in un clima sicuramente straniante che la rende ancor più stravagante. La situazione degenera quando i genitori si convincono che Emma è posseduta dal demonio, e chiamano lo zio prete per esorcizzarla.

Exorcismus, noto anche come The Possession of Emma Evans, non è altro che una macchietta non brutta ma sicuramente inutile, del sottogenere horror che tiene come nume tutelare L'Esorcista di William Friedkin. Detto questo, superfluo aggiungere che chi fagocita il genere troverà pane per i propri denti, mentre chi reputa di essersi saziato con i vari L'esorcismo di Emily Rose, L'ultimo esorcismo non potrà che annoiarsi di fronte all'ennesimo tentativo di sfruttare un genere le cui paure sono state esplicitate molti anni fa.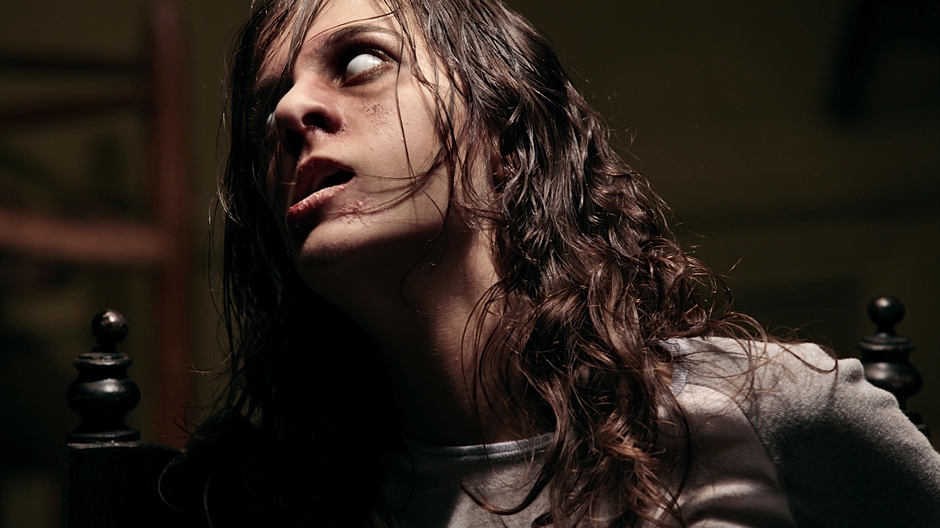 Exorcismus vive quindi di luce riflessa, facendo provare allo spettatore una certa empatia con la giovane protagonista ma, al contempo, facendone detestare i genitori, miopi di fronte ad un disagio che loro stessi hanno generato con tale pochezza da risultare imbarazzanti. La tensione si concentra in pochi momenti senza lesinare in potenza visiva ma la mancanza di climax ne determina l'instabilità sin dalle prime scene. Solo per aficionados del genere.
RANK: 5/10
Regista/Director: Manuel Carballo
Cast: Doug Bradley, Stephen Billington, Tommy Bastow, Sophie Vavasseur, Richard Felix
Spagna 2010
Posted in Horror by Giulio De Gaetano on luglio 1st, 2014 at %H:%M.