RANK: 8.5/10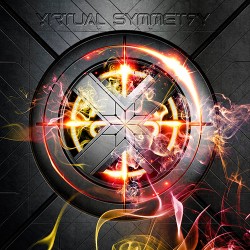 Con un EP della durata di 32 minuti, i Virtual Symmetry siglano il secondo lavoro, immergendosi in un magma dove il progressive metal è l'elemento chiave, senza dimenticare fiammate prog rock, fusion e vampate ai limiti del pop. Il tutto legato da una vena malinconica.
"Eyes of Salvation" raccoglie immediatamente gli elementi chiave sopra citati, lanciandosi in eccellenti melodie grazie ad un Marco Pastorino in ottima forma, si decompone in fughe strumentali di tastiera (Mark Bravi) e chitarra (Valerio Villa) tipiche di un rock progressivo che in alcuni frangenti ricorda i Fates Warning o i Royal Hunt. "Alchymera" segue un filone futuristico, testi inclusi, con incedere cadenzato alternato a stop melodici che si disperdono in voci narranti utili a costruire un clima fatalista. Impossibile non citare i Queensryche di Operation mindcrime.
Chiude "Elevate", dieci minuti drammatici, epici e malinconici, enfatizzati dalla calda voce della diciannovenne Diane Lee; brano di chiusura che sintetizza tutte le caratteristiche della band italiana. X-Gate è un must have per gli amanti delle band citate e per chi vuole immergersi in un pattern sonoro articolato e avvolgente.
Tracklist
1. Eyes of Salvation
2. Alchymera
3. Elevate
RANK: 8.5/10
Tag:virtual symmetry x gate, virtual symmetry x gate recensione