RANK: 4.5/10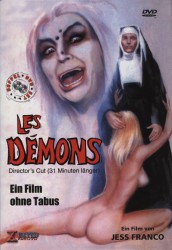 Lo spirito di una strega massacrata dall'inquisizione aleggia nei dintorni del convento dove è segregata la propria figlia, portando corruzione morale tra le "celle" di tutte le religiose, tra momenti di masturbazione, sogni erotici stimolati da visioni sataniche e rapporti lesbo.
Lavoro alimentare di un Jesus Franco perso nel (sotto)genere meglio noto ai cultori come "nunsploitation", dove discinte giovincelle non lesinano frustate e leccate, in modo da espiare le proprie colpe lavandole nel piacere. Per cui preparatevi a vedere le sinuose e per nulla espressive Anne Libert, Britt Nichols, Doris Thomas e Karin Field (non male nel ruolo di Lady De Winter), muoversi in una scenografia ridotta all'essenziale ma funzionale, cercando di districarsi tra uno script praticamente inesistente ed un budget ridotto all'osso.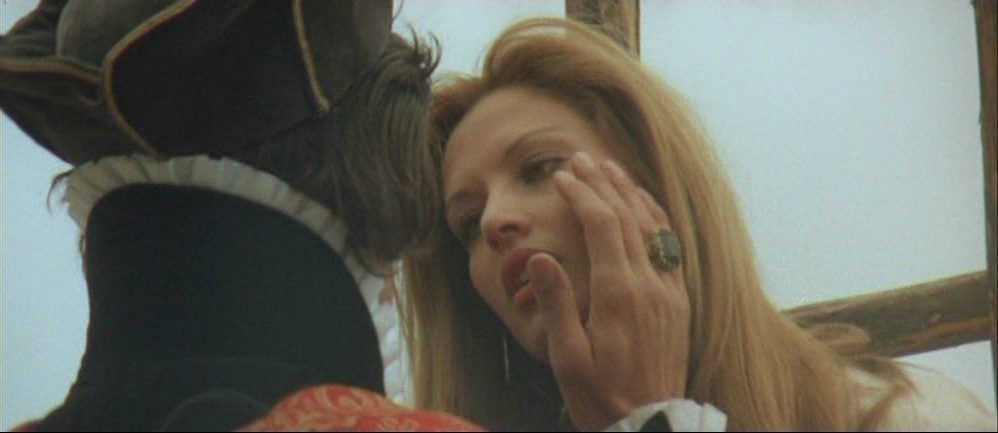 Le ristrettezze economiche non aiutano la resa finale, non tanto nella confezione quanto in una serie di effetti speciali che definire dozzinali è poco, relegando The demons nel limbo dei prodotti costruiti con lo stampino, del tutto indistinguibile da lavori della medesima categoria, sia per voleri tecnico/artistici che meramente sensuali/sessuali.
RANK: 4.5/10
Regista/Director: Jesus Franco
Cast: Anne Libert, Britt Nichols, Doris Thomas, Karin Field
Francia, Portogallo 1972
Posted in Erotico and Horror by Giulio De Gaetano on maggio 11th, 2015 at %H:%M.