RANK: 7/10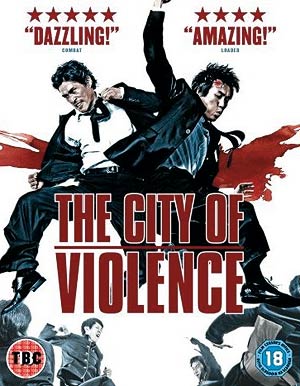 Un poliziotto torna nella sua cittadina natia, un piccolo sobborgo dove ha trascorso la giovinezza insieme ad un gruppo di amici. I tempo della spensieratezza sono trascorsi, adesso ognuno di loro è diventato un tassello del mosaico della vita che così voracemente ne ha divorato le anime. La morte di uno di loro riporterà il gruppo a incrociare i propri destini.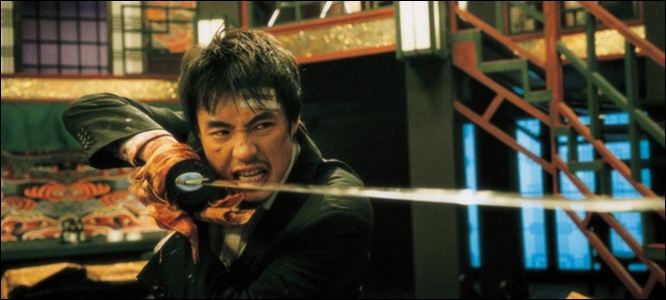 Sorta di excursus di trentanni di cinematografia orientale, The city of violence ingloba molteplici elementi cardine dei vari (sotto)generi, divenendone al contempo parossistico divertimento macchiato di cupa oscurità. Questo perché Seung-wan Ryoo conosce a dovere la materia che tratta, riuscendo a divertire attraverso alcune gag, sorprendere con coreografie molto ben curate e rattristare con un taglio tipicamente noir\malinconico che avvolge l'intera pellicola. L'amarezza di anni ormai passati e perduti (nei ricordi) si fondono con un'azione disperata, dove colpi su colpi frantumano corpi umani, come a voler strappare via tutta la propria tristezza.
The city of violence non lesina scene di lotta mantenendo un ritmo costantemente alto dall'inizio alla fine ma pagando lo scotto di un senso di déjà-vu perenne, nonostante diversi spunti non banali. Nessun linguaggio cinematografico nuovo ma molta passione. Da recuperare.
RANK: 7/10
Regista/Director: Seung-wan Ryoo
Cast: Jae-mo Ahn, Kil-Kang Ahn, Seok-yong Jeong, Doo-hong Jung
Corea del Sud 2006
Posted in Azione and Pulp/Noir by Giulio De Gaetano on febbraio 6th, 2014 at %H:%M.