RANK: 4.5/10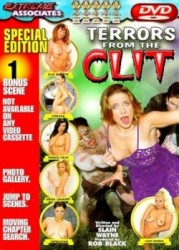 Il cosiddetto Clit Master presenta cinque storie: "Porno flick from hell" dove un satanasso prende in giro un ragazzo per le scarse prestazioni sessuali; "Night of the Living Head" con la sua zombie gang-bang; "Vampire Lustness" che vede una sfida (sessuale) tra uomo e vampiro; "Sexy Stitches" dove il Dr. Freakstein sta generando una creatura pronto ad abusare di giovin fanciulle; "One of the road" che insegna come caricare un'autostoppista, anche se figa, può essere pericoloso.
Terrors from the clit è un malriuscito mix tra sesso e storyline che, pur partendo da buoni propositi, si infrange contro i diversi interessi di uno spettatore che voglia guardare uno o l'altro (sotto)genere. Alla fin fine si tratta di porno con attori in qualche modo truccati e che indossano maschere comprate al più vicino negozio di giocattoli, per cui se volete farvi due risate il piatto è servito.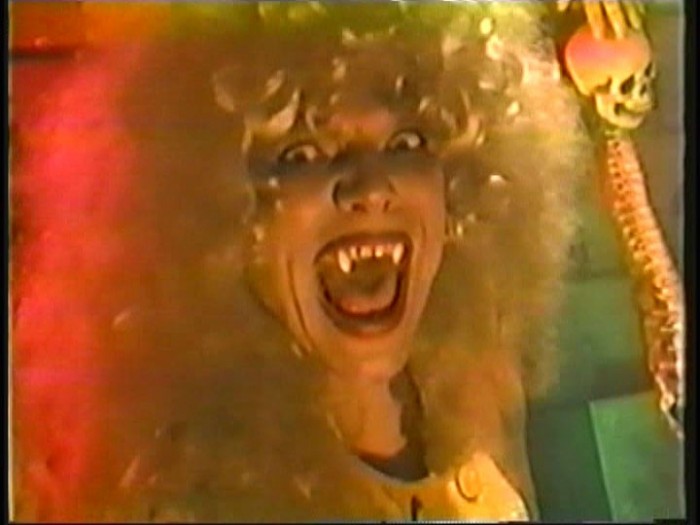 La presenza di Lizzy Borden e la riuscita fase di presentazione dei segmenti del Clit Master, sono il massimo che il film può e riesce ad offrire, per cui è sconsigliata la visione anche agli amanti del porno-horror, che in Terrors from the clit troveranno solo noia.
RANK: 4.5/10
Regista/Director: Robert Black
Cast: Lizzy Borden, Tom Byron, Chris Cannon, Elle DeVyne
Usa 1998
Tag:Chris Cannon, Elle DeVyne, Lizzy Borden, porno horror, porno maschere orrore, TERRORS FROM THE CLIT, Tom Byron
Posted in Porno horror by Giulio De Gaetano on settembre 8th, 2015 at %H:%M.