RANK: 8.5/10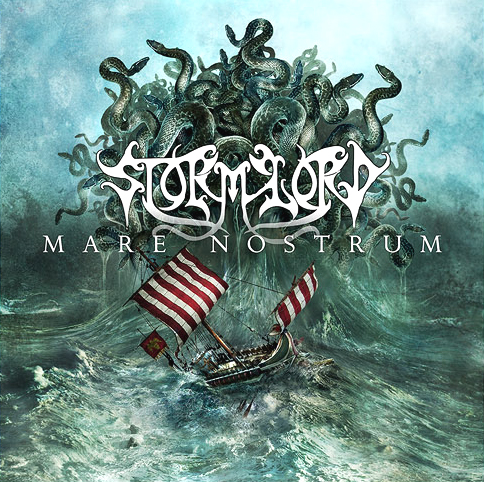 A quattro anni da Gorgon Cult di acqua sotto i ponti ne è passata ma i nostrani Stormlord oltre il cambio di etichetta dalla Scarlet alla Locomotive Records, decidono di affrontare il mare in piena con formule da loro stessi già rodate, ed operano la scelta giusta. Non aspettatevi chissà quali cambiamenti in Mare Nostrum, discendente diretto di quei Supreme art of war e At the gates of Utopia rilasciati anni fa dalla band, ma preparatevi ad ascoltare diverse intuizioni superlative sia livello di arrangiamenti che di composizioni. Aggiungete a tutto ciò un'ottima produzione ed il gioco è fatto.
Sin dall'opener "Mare nostrum" è possibile ritrovare un ritorno all'epicità delle origini, con tastiere che innalzano maestosi tappeti sonori che ottimamente si sposano con la violenza delle chitarre in un continuo susseguirsi di sinfonie e black. Non mancano l'uso di strumenti particolari come la maranzana oltre ai vocalizzi femminili che aggiungono un tocco di goticità, elementi che saranno ripresi nelle tracce seguenti, specialmente nella conclusiva "Stormlord". Non mancano sperimentazioni sonore che sotto certi aspetti riportano alla mente i Paradise Lost degli ultimi album come in "Neon Karma", impreziosita da un ritornello con voce pulita e bassa (a cura del chitarrista Giampaolo Caprino); così come le sonorità arabeggianti di "Legacy of the Snake", song che agevolmente si destreggia tra accelerazioni e mid-tempo ben eseguiti da una sezione ritmica in forma composta da David Folchitto e Francesco Bucci. Un approccio maggiormente black metal sinfonico dai rimandi ai Dimmu Borgir o ai Cradle of Filth dei primi album si impone nelle tirate "Emet", "Dimension Hate" e "Scorn"; in quest'ultima specialmente troneggia un riffing di chitarra di matrice thrash ben architettato. L'idea di realizzare un brano acustico come "The castaway" non è male in partenza, tuttavia la mancanza di melodia (come insegnano gli Agathodaimon) o di un mood cupo e desolante (sentire i Dark Tranquillity) penalizzano il brano, rendendolo l'unica caduta di tono del disco. Fantastici in tal senso gli arrangiamenti, gli assoli di chitarra malinconici e la voce in scream/growl di Cristiano Borchi nella deflagrante "And the wind shall scream my name", uno dei momenti più alti di Mare Nostrum.
Sicuramente il lavoro più maturo degli Stormlord, personalmente uno degli act migliori in campo epic black metal (o extreme black che dir si voglia) insieme ai Graveworm. Per chi ha sempre seguito la band un disco che potrà solo innalzarne ancora di più l'indice di gradimento, per chi non si è mai interessato al genere un ottimo inizio.
Tracklist
1. Mare Nostrum
2. Neon Karma
3.Legacy Of The Snake
4. Emet
5. The Castaway
6. Scorn
7. And The Wind Shall Scream My Name
8. Dimension: Hate
9.Stormlord
RANK: 8.5/10