RANK: 3/10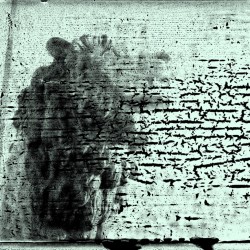 Quanto sono lontani i tempi di "Cherub rock", "Disarm", "Bullet with butterfly wings" o "Zero". E non lo scrivo nostalgicamente, memore di un tempo che è stato e non ci sarà più, cosciente della possibilità e necessità di evoluzione; lo scrivo pensando al solo songwritting. E quest'ultimo disco degli Smashing Pumpkins è semplicemente scritto male, ragionato poco e sentito solo per esigenze alimentari.
Duole ammetterlo ma la band, o meglio, il "survivor" Billy Corgan, non ha più voglia o ha perso l'istinto primordiale che lo aveva portato sulla cresta dell'onda con un capolavoro come Mellon Collie and the infinite sadness. Qui siamo dalle parti di un rock pseudo-commerciale, pseudo-elettronico, pseudo-pop, pseudo-post-moderno, praticamente anemico, privo di ogni pathos e destinato ad un oblio probabilmente anche commerciale.
Monuments to an elegy si muove senza alcun picco creativo ma senza neanche alcuna hit capace di invogliarne l'ascolto, solo per rivivere quel singolo brano. Interessante l'opener "Tiberius", con un riff di tastiere malinconico ed accattivante; lineare ma dalle melodie azzeccate "Being Beige", titolo migliore del disco, capace di seguire un rock semplice ma genuino, velato da quei richiami drammatici capaci di richiamare alla mente il capolavoro della band. Il resto è inutile. A partire dalla ridicola "Anaise!", passando dalla scontatissima "Run2Me", sfiorando la sufficienza con "Drum + Fife" ma tornando subito nella noia.
Purtroppo questo disco non lascia molte aspettative per il prossimo, già annunciato, album, rivelando un seguito grigio per gli Smashing Pumpkins, ormai in declino dopo i tentativi di innovazione di Ava Adore. Da dimenticare.
Tracklist
1. "Tiberius"
2. "Being Beige"
3. "Anaise!"
4. "One and All (We Are)"
5. "Run2Me"
6. "Drum + Fife"
7. "Monuments"
8. "Dorian"
9. "Anti-Hero"
RANK: 3/10
Posted in Rock by Giulio De Gaetano on marzo 9th, 2015 at %H:%M.