RANK: 8.5/10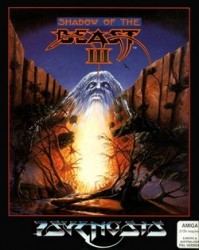 Terzo capitolo della saga, dopo un secondo episodio sotto-tono, che vede il ritorno del protagonista (Aarbron) in forma umana, pronto a saltellare da una piattaforma all'altra ed eliminare i nemici che gli si parano davanti. Questo, però, non come un comune platform game, dove il procedere orizzontalmente superando i vari ostacoli, umani e non, è l'unico obiettivo del livello.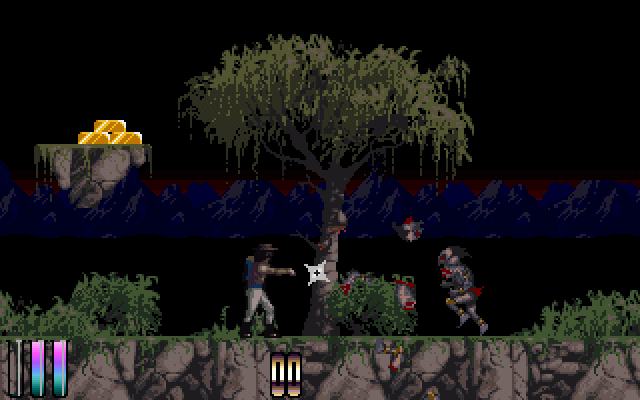 Shadow of the beast 3, infatti, presenta alcuni puzzle da risolvere per poter andare avanti, incrementando notevolmente il livello di giocabilità di un normale platform, grazie ad un gameplay non "passivo", ma che richiede (anche) l'utilizzo dell'ingegno da parte del giocatore. L'aspetto grafico, inoltre, aumenta il senso di grandiosità grazie ad una tecnica a dir poco eccelsa che non lesina alcun particolare, con un un parallasse che amplifica la profondità visiva. Indimenticabile il comparto sonoro, caratterizzato da composizioni azzeccate, capaci di dare il boost al ritmo del gioco, creando la giusta atmosfera.
RANK: 8.5/10
Tag:arcade platform amiga, Psygnosis, SHADOW OF THE BEAST 3, SHADOW OF THE BEAST 3 recensione
Posted in Azione by Giulio De Gaetano on novembre 23rd, 2016 at %H:%M.