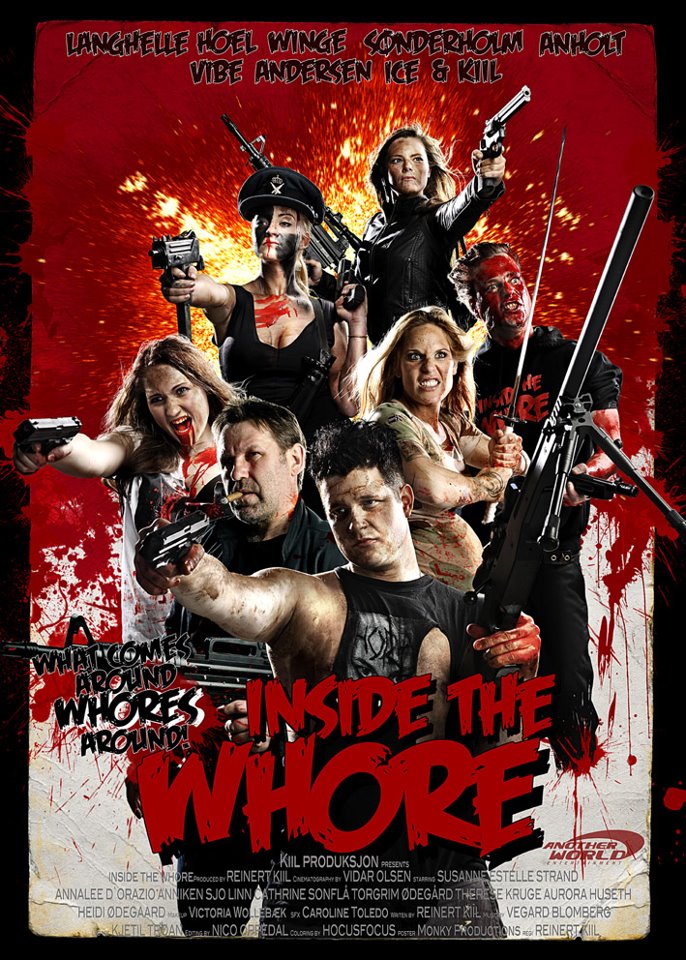 Finalmente è ufficiale il poster del nuovo film del regista di Hora (The Whore),  Reinert Kiil, sequel proprio del film del 2010. Inside The Whore è pronto per approdare nei cinema nell'autunno del 2012 grazie a Another World Entertainment, distributore anche di Hora.
Il cast vede, oltre allo stesso regista Reinert Kiil, altri attori scandinavi come Jørgen Langhelle ("The Thing", "Arn: The Knight Templar"), Vegar Hoel ("Dead Snow", "Tomme Tønner"), Viktoria Winge ("Cold Prey" & "Cold Prey 2″), Kim Sønderholm ("Blood Fare", "Toro Loco"), Dagrun Anholt, Anette Young, la pornostar Caroline Andersen e Isabel Vibe , proveniente dal film precedente.
Posted in Cinema and News by Giulio De Gaetano on giugno 11th, 2012 at %H:%M.