RANK: 8/10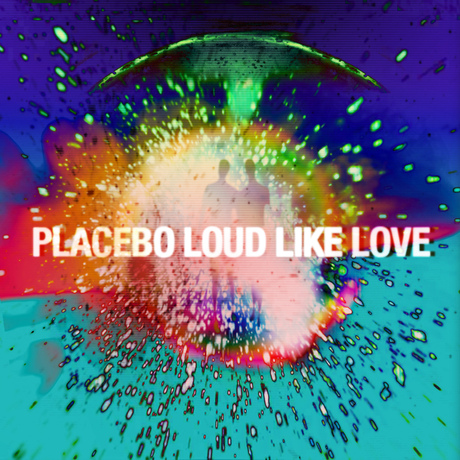 Scagliamo immediatamente le carte sul tavolo, non importandocene della repentina fine della partita: Loud like love è un disco maledettamente furbetto, costruito in ogni singola nota per viaggiare attraverso l'etere lungo ogni canale radio, per suonare nel lettore mp3 della teenager così come nello stereo del nostalgico.
I Placebo confezionano il settimo album in studio dimenticando la distorsione piena delle chitarre, le influenze elettroniche così (piacevolmente) invadenti da sporcare il suono, si infilano all'interno di una lavatrice, (auto)epurandosi da ogni contaminazione out-of-the-box, dove la scatola è il baratro del mainstream. Per cui levigate via dai ricordi episodi esaltanti come "Pure morning" o "Allergic" per concentrarvi su strutture molto pop, poco rock, che vi seguiranno dal primo all'ultimo secondo. Detto questo, suonerà stonato dirvi come Loud like love è un gran bel disco. Superato lo scoglio iniziale abnorme del paragone, superata la patina della commercialità e immersi nelle note del disco, ascolto dopo ascolto, Loud like love cresce ed emoziona.
L'atmosfera ariosa di "Loud like love" apre le danze, passa piacevolmente attraverso "Scene of the crime" ed esplode con il primo rock-catchy hit, "Too many friends", un brano solare e terribilmente trascinante, dal testo ironico e dalle soluzioni sonore mai ingombranti o ridondanti. "Hold on to me" rallenta i toni con un brano scontatissimo ma di passaggio prima di approdare ad una "Rob the bank" dove riemergono sonorità del passato, in un pattern non pienamente riuscito. "A million little pieces", delicata ballad elettrica, presenta uno dei punti più alti di Loud like love, sfumando nella buona "Exit wounds" e sublimando nella splendida "Purify", maggiormente elettrica e sperimentale. "Begin the end" raccoglie una strofa trascinante ed un ritornello ben amalgamato con il resto, ma è con "Bosco" che si ha il gran finale, struggente, innovativa e ritmata al punto giusto.
Lasciatevi scorrere addosso Loud like love dimenticando la materia prima di cui è fatto, sentitene le note perdendovi nella voce di Brian Molko e nascondetevi dietro l'aura malinconica di un disco che difficilmente verrà fuori dal vostro lettore. Assolutamente imperfetto ma denso di sentimenti.
Tracklist
Loud Like Love – 4:51
Scene of the Crime – 3:27
Too Many Friends – 3:34
Hold On to Me – 4:54
Rob the Bank – 3:38
A Million Little Pieces – 4:40
Exit Wounds – 5:48
Purify – 3:45
Begin the End – 6:00
Bosco – 6:39
RANK: 8/10
Posted in Pop and Rock and Top album by Giulio De Gaetano on dicembre 2nd, 2013 at %H:%M.