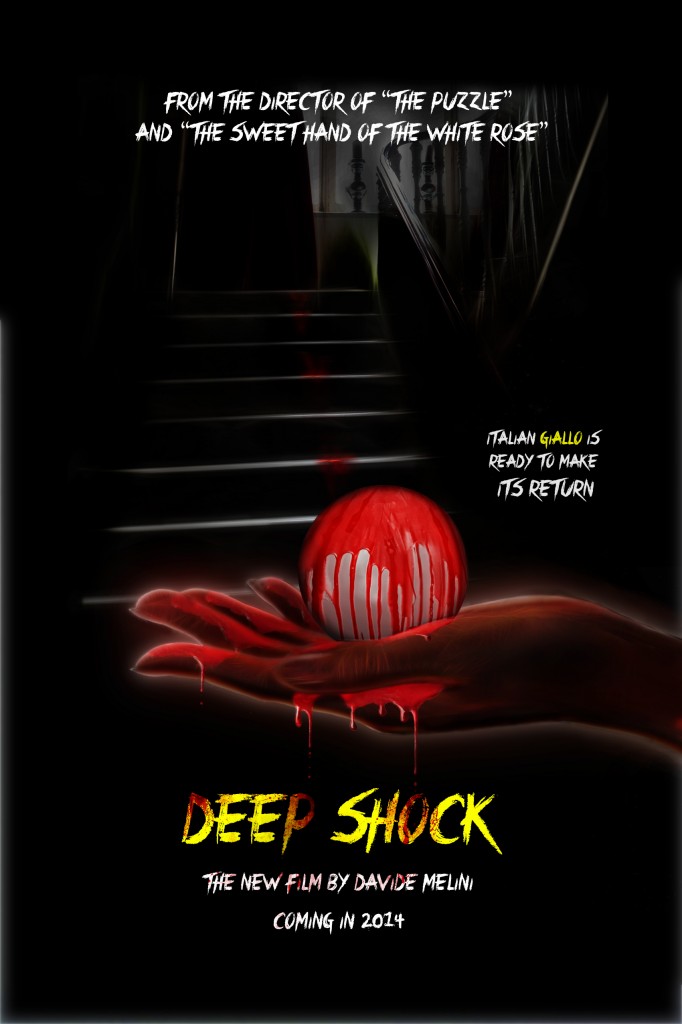 Davide Melini, collaboratore di Dario Argento e più volte presente tra le pagine di Through the Black Hole, regista del cortometraggio The Puzzle (2008) e de La dolce mano della rosa bianca (2010) sta per riaffacciarsi nel panorama mondiale con il suo prossimo progetto: Deep Shock.
Definito come ritorno al giallo italiano che tanto ha imperversato tra la seconda metà degli anni '60 e tutti gli anni '70, Deep Shock vuole essere quindi un prodotto dal fascino vintage costruito secondo le attuali tecniche audiovisive, in un connubio di orrore e suspense.
La trama presenta una donna, Sarah, che ha recentemente perso la sorella maggiore ed il nonno, in cerca di metabolizzare il dolore. Ma una strana vertigine di orrore inizia a turbinarle intorno, impedendole di dormire e trascinandola attraverso un viaggio colmo di strane apparizioni, visioni e omicidi (avvenuti nella sua mente o anche nella realtà?). Cos'hanno a che fare queste visioni con Sarah? Per avere risposta agli incubi della donna occorrerà attendere il 2014.
Produzione: Fabel Aguilera, Davide Melini, Marta Pavon
Crew: Maikel Ramirez (Ex-Producer), Juan Luis Moreno Somé (1st Asst. Director), Jose Antonio Crespillo (Cinematographer), Fernando Moleón (Steadicam Operator), Cristina Gómez Rosales (Graphic Designer) Musiche: Visioni Gotiche
Facebook Official Page qui
Posted in News by Tony Northrup on febbraio 22nd, 2013 at %H:%M.