RANK: 9/10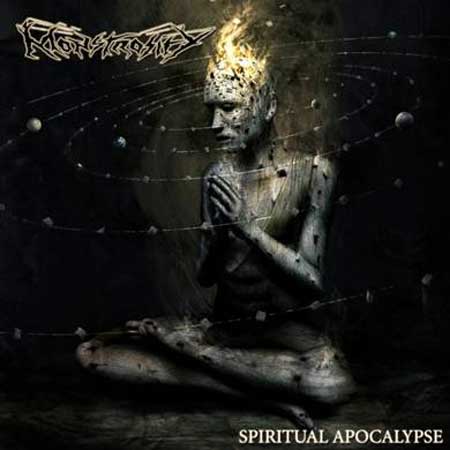 Immenso. Non riesco ad estrapolare altro termine più efficace per descrivere la magniloquenza di questa fatica dei Monstrosity. Attivi da oltre 15 anni, irregolari nelle uscite ma costantemente capaci di siglare ottimi lavori sin dal seminale Imperial Doom imbastendo una corazzata di death un po' brutal un po' melodico (specialmente in questo caso), sempre tecnico e suonato con estrema perizia e gusto.
Passati quattro anni dal potentissimo Rise to power, la proposta del combo si è solo limata grazie all'inserimento di alcuni riff più melodici (sempre in ambito death, sia ben chiaro) grazie al lavoro alle chitarre di Mark English, pulito e capace di suggellare assoli originali e interessanti che ben si sposano con le sonorità della band. Il cambio alla voce con l'ingresso di Mike Hrubovcak non ha dato particolari scossoni al sound, proseguendo con un buon growling catacombale il percorso lasciatogli dal predecessore Jason Avery.
Inutile citare una traccia tra le dieci, non c'è neanche una caduta di tono e i tempi sono tutti veloci, ad eccezione di qualche rallentamento di intermezzo o dell'intera "Remnants Of Divination" decisamente più votata verso un letale mid-tempo. Interessante anche la presenza di ospiti di primo piano come Kelly Shaefer (Atheist), Matt LaPorte (Jon Olivas Pain, Circle II Circle) e John Zahner (Savatage, Crimson Glory). Ascoltatelo, sicuramente uno dei migliori dischi death degli ultimi dieci anni.
Tracklist
01. Spritual Apocalypse
02. Firestorm
03. Apostles Of The Endless Night
04. Within Divisions Of Darkness
05. The Inhuman Race
06. Remnants Of Divination
07. Illumination
08. Sacred Oblivion
09. The Bloodline Horror
10. Triumph In Black
RANK: 9/10