RANK: 9/10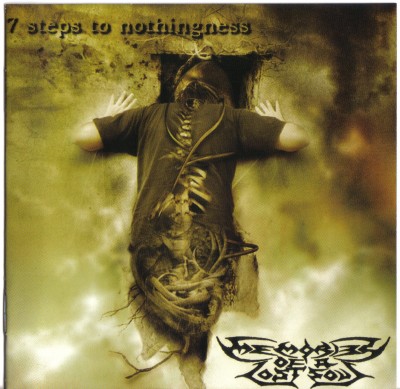 Vengono dal sud Italia i Memories of a lost soul, da una scena, come quella calabrese, alquanto avara di situazioni musicali realmente degne di nota. Dopo una serie di demo ben accolti, ma ancora non completamente maturi a causa di una line-up instabile, riescono a dar vita al full-length 7 steps to nothingness caratterizzato da un black metal con accenni death e prog, oltre che da un arricchimento sinfonico operato dalle tastiere di Bruno.
The art of never esplicita immediatamente lo stile della band, miscelando riff black supportati da maestose aperture di tastiera, con un sound originale ma diretto. Sleepin bad consciuosness preme maggiormente sul versante black cadenzato con un ottima prova del batterista, sempre in grado di stupire con ottimi fill e cambi al limite del progressive. Nekroantimateria risulta molto catchy anche se nel contempo aggressiva e ben strutturata. Dal brano è stato estratto un video, scaricabile gratuitamente dal sito della band. Arpeggi puliti aprono Seeds of chaos, preludio all'esplosione successiva che lascia il posto alla strumentale Love damned story, ad opera del solo Bruno. Religion of the end presenta toni apocalittici, enfatizzati dallo screaming di Buzz sempre deciso e malvagio e Tales from Kadath, pur essendo una bonus track, perfettamente si amalgama al suono delle precedenti, con una maggiore attenzione alla melodia, grazie ad arrangiamenti e suoni che più volte rimandano al power metal.
Continuando su questa strada, i quattro ragazzi non potranno far altro che riscuotere il successo che meritano, rendendo giustizia ad un genere che in pochi riescono ormai a suonare con guizzi di originalità. Una realtà del sud da valorizzare.
Tracklist
1.The Art Of Never (4.47)
2.Sleepin Bad Consciousness (5.22)
3.Nekroantimateria (4.34)
4.Seeds Of Chaos (5.47)
5.Love Damned Story (3.19)
6.The Curse Of Eternity (5.06)
7.Religion Of The End (4.10)
8.Tales From Kadath (3.56) bonus track
RANK: 9/10