RANK: 6/10
Dita che si intrecciano, corpi che si stringono, una donna distesa sull'erba accarezzata dal sole, occhi chiusi nel tepore del sonno ed un profondo senso di malessere. Mentre una giovane donna si dondola su un'altalena, immagini, ricordi, si intrecciano dentro di lei con il medesimo ritmo del dolce oscillare.
Violino e pianoforte accompagnano le immagini di Love of mine, cortometraggio diretto e montato con professionalità da Harrison J. Bahe, interpretato con bravura da Steph Martyka e (con qualche titubanza di troppo) da Bogdan Korishev.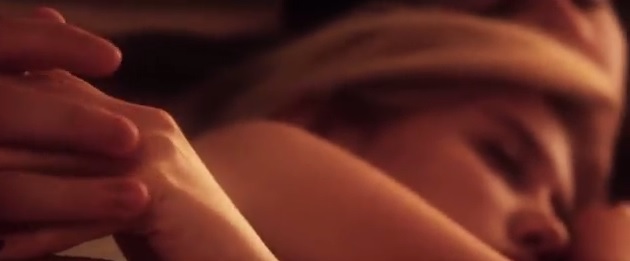 I colori chiari, i corpi baciati dalla calda luce del sole, sono protagonisti di questo lavoro, in un dilatarsi di immagini che non donano assolutamente nulla di nuovo sotto il profilo dello script, giocando totalmente sulle sensazioni indotte nello spettatore, comunque affascinato dal buon feeling e dalle musiche di Morten Malvik. Certamente, se ci si basa solo sulla trama, mero pretesto per mostrare le doti del regista, non si può che restare delusi, ma affrontando Love of mine con il mood giusto, si potranno vivere sei minuti di malinconia.
RANK: 6/10
Regista/Director: Harrison J. Bahe
Cast: Steph Martyka, Bogdan Korishev
Usa 2012
Posted in drammatico by Giulio De Gaetano on maggio 6th, 2014 at %H:%M.