RANK: 7.5/10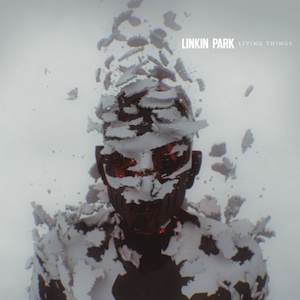 Dopo la sperimentazione lodevole di per sé ma inconcludente di A thousand suns, per i Linkin Park è arrivata l'ora di fare un salto indietro nel passato per quanto riguarda le sonorità, ma un salto decisamente in avanti riguardo la maturità. E lo fa con un buon disco potente e melodico come Living things.
La presenza alla consolle di Rick Rubin fa intuire come vi sia una scelta produttiva alle spalle ben definita, desiderosa di modificare il tiro del precedente album, ma questa scaltrezza di fondo, come scritto sopra, è supportata da una maturità del gruppo, capace di superare il rodato schema strofe-Shinoda, chorus-Bennington o la classica stesura dei brani ricchi di sonorità Nu e spruzzi di elettronica prevedibili e scontati. Nulla di trascendentale sia chiaro, ma soluzioni melodiche catchy e groove sono costanti lungo (quasi) tutte le tracce, elemento da non sottovalutare considerando l'intero dischetto. Possiamo affermare che Living Things raccoglie a piene mani quanto tracciato da Meteora e Hybrid theory, recupera le influenze riflessivo-melodiche di Minutes to midnight, infarcisce il suono con innesti elettronici provenienti da  A thousand suns e traccia qualche nuova linea che guarda al futuro.
Il trittico di apertura rappresenta la punta diamante (anche commercialmente parlando) con Lost in the Echo, In My Remains e Burn It Down, vere e proprie hit dalle intuizioni melodiche sopra la media, nonostante una semplicità di base sfruttata dai Linkin Park proprio per strizzare l'occhio al pubblico. Tra mid-tempo simil malinconici (Castle of glass), ballad (Powerless) e sperimentazioni ai limiti dell'hardcore (Victimized), Living things scivola via fluidamente e piacevolmente, raccontando di come una band nata sulla scia di una meteora (è il caso di dirlo) come quella del Nu Metal, sia stata capace di restare su un sentiero apparentemente abbandonato da tutti. Mezzo punto in più per la perseveranza.
Tracklist
"Lost in the Echo"
"In My Remains"
"Burn It Down"
"Lies, Greed, Misery"
"I'll Be Gone"
"Castle of Glass"
"Victimized"
"Roads Untraveled"
"Skin to Bone"
"Until It Breaks"
"Tinfoil"
"Powerless"
RANK: 7.5/10
Posted in Album and Musica and Rock by Giulio De Gaetano on luglio 24th, 2012 at %H:%M.