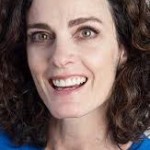 Jennifer grew up in Pensacola, Florida. She attended Florida State University, where she earned her Masters Degree in English. From there she worked for the National Park Service before becoming active in the entertainment industry. She's also a parent, and at one point decided to stay at home to enjoy raising her little one.
It didn't take long though, before Jennifer became interested in acting. She began attending acting classes, found an agent, and went on auditions. Those classes and auditions paid off, and she began working in independent commercials. This soon led to becoming an extra in several television programs, such as The Vampire Diaries, Homeland, Banshee, just to name a few. However, she was extremely excited to land a recurring part as an extra in one of biggest series on television, The Walking Dead. Jennifer also appeared in feature films such as, The Hunger Games, and the sequels as well.
Soon Jennifer's acting coach encouraged her to move away from being an extra, feeling it was time for her to do what might be best, writing and directing. It was at this time Jennifer began her career writing short films. As of this interview, she has made 10 short films. Through connections in the Independent film industry, Jennifer heard from another Independent short film director, Vanessa Ionta Wright , who had directed her own Stephen King Dollar Baby film (THE RAINY SEASON). Vanessa also shared with Jennifer that she headed her own festival, "Women In Horror Film Fest", and Jennifer contributed her short film UNBEARING to the lineup.
From that moment forward Jennifer knew, writing/producing/acting/directing was definitely for her, and has made quite the career for herself. She has also been a devout Stephen King fan all her life, and part of that fandom came true when she made the Stephen King Dollar Baby film, HERE THERE BE TYGERS.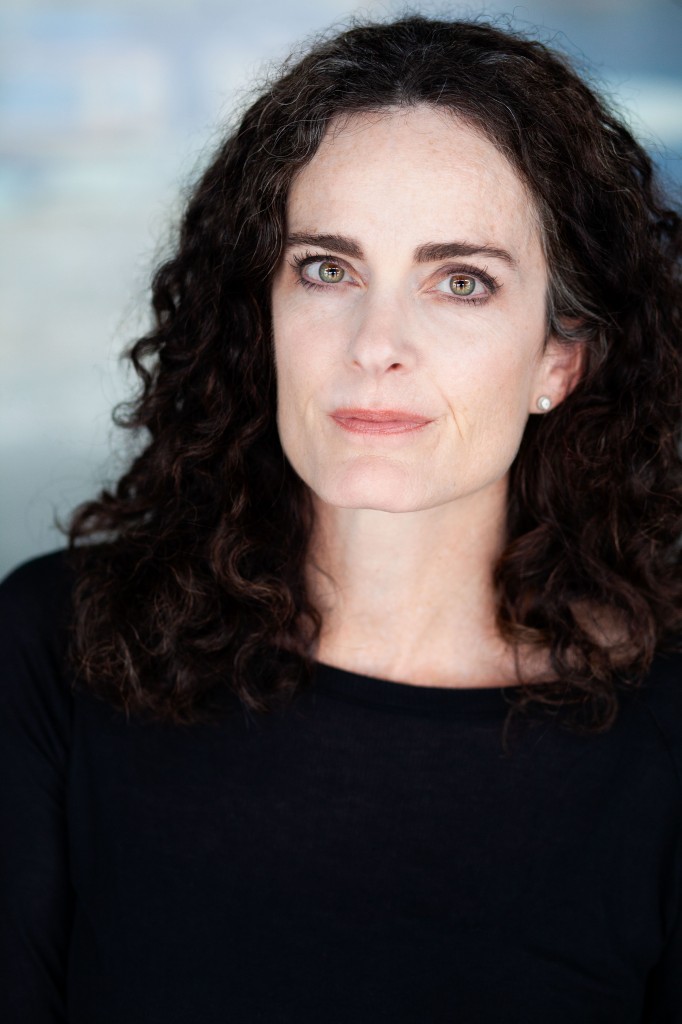 Tony Northrup – While growing up in Florida, tell us what it was like, and when did you first discover Stephen King?
Jennifer Trudrung – Growing up in Florida as a child was amazing. My Dad would take me fishing all the time. We would go pompano and mullet fishing, and we would also gig (a type of spearfishing) flounders. The beach and coast were pretty magical, but as a teenager I pulled away from enjoying living so close, as I felt the pressure of having to look a certain way in a bathing suit on the beach. Middle school was really hard for me, and that was when I really got lost in reading, especially reading horror books. The first book by Stephen King that I read was "Night Shift". The story "The Boogeyman", absolutely terrified me! I believe the first Stephen King movie I saw was "The Shining".
TN – Tell us what it was like doing behind-the-scenes, and extra work on the Hunger Games films, Homeland, Vampire Dairies, and especially The Walking Dead? As I am a major fellow Walking Dead fan, what are your thoughts on the show currently, and do you have a favorite character?
JT – Doing background work on The Hunger Games movies was really cool, as I loved the books, and it was amazing to see the world from the books come to life. I was lucky as in each movie I worked on, I got selected to be in smaller scenes, and therefore got to see a more intimate look of how the actors and production worked. In the first movie, I was picked for a featured role (it didn't make the final film), but it was super cool as Jennifer Lawrence's hair and makeup people created my look. Also, Homeland was super fun, as I was in the scene from the first season, where Brody was going to detonate a bomb in the VP's bunker. Damien Lewis was brilliant to watch. He's a phenomenal actor. The Vampire Diaries was by far my favorite though, as I had a speaking role, got my own trailer, and worked one on one with Ian Somerhalder, and several other amazing actors, including Evan Gamble. They blew me away. Now for The Walking Dead. I LOVED working as a zombie, but it was a very long drive for me to get there, and very long days on set, so I kind of burned out after working background on the show after three seasons. I did get killed by Rick twice, and I was also featured in that infamous dumpster scene with Glenn. That was my favorite day on set. I have to admit, I stopped watching the show after season 7. It kind of lost me. My favorite character is Daryl. The makeup and wardrobe people on The Walking Dead, were by far, my favorite part of being on the show though. The level of talent there is mind-blowing.
TN – Out of all the Stephen King short stories, what attracted you most about this one?
JT – When I looked at the stories that were available for Dollar Baby films, I was torn between "Lucky Quarter" and "Here There Be Tygers". I knew I wanted to act in the film, so I was trying to choose one that had a role I would be interested in playing. "Here There Be Tygers", won out because I liked the challenge of the tiger in the story, and because Ms. Bird is such a fun role to play.
TN – What changes did you make to this film to make it your own, as opposed to Stephen King's original text?
JT – Once I got over my fear to change anything that Stephen King wrote, I knew I wanted to do a gender swap for the lead role of Charlie. My daughter is also an actor, and I feel that there are a lot of shows and movies that feature middle school aged boys, and they have maybe one of two token girls, so I wanted to change that. I also wanted to show a young girl claiming her power, which is what I think is the core of the story. Charlie fights back to cruelty and suppression, and the idea of how a woman is supposed to be by the more conservative aspect of our society.
TN – So many King fans want adaptations to be as close to the original as possible. How do you handle the pressure to keep the fans happy?
JT – I honestly wanted to make this a film that Stephen King would watch and get a kick out of. I think he would like the gender swap and some of the political jabs that I incorporated. I love Stephen King, and I love how outspoken he is, and what an advocate he is for gender equality, among so many other things. I think I also kept the story line close enough that his fans will like it also. I hope so!
TN – What was it like working with an all children cast, and directing your daughter as she played the lead character, Charlie?
JT – Working with kids made me very nervous at first. The two leads, my daughter Penny, and Selah were complete pros though, and I wasn't worried about them. When I say I was nervous, it was more about keeping the featured background kids happy and engaged, as most of them didn't have any acting experience. This was the first time on a set for many of them. But they were all exceptional and engaged. I was so impressed! Penny and I quite honestly had a lot of fun playing such mortal enemies. Having such a close bond made it such a safe environment for us. Also Penny and Selah are close friends, so there was laughter after every take. It was really a fun set.
TN – What was the main goal you wanted to achieve with this film?
JT – My main goal was to impress Stephen King, and to create a film that I could be proud of. I had the best team ever to work with, and we are all Stephen King fans. I think it's a love piece, and thank you to him.
TN – Where was the movie filmed specifically, and were there any obstacles you had overcome?
JT – We filmed at my daughter's school, and it was actually really awesome to film there, as the setting was perfect, and we had the complete trust of the school administration, as they knew me and my family. Shane Meador, our Production Designer, was able to walk into the school and pick out the best rooms and settings, and we painted a wall in the bathroom. His eye and expertise made the location and setting every better.
TN – How long did it take to make the film from start to finish?
JT – We filmed "Here There Be Tygers" in two days. They were long days, and we had to be very aware of working with kids and making sure of their hours. But we did it! Also Polly Schattel did an amazing job editing the film. She took her time with it, and I was able to assist her and learn from her as she edited. I'm so grateful to her for being such a gifted director and editor, and for bringing this film to life.
TN – What is your greatest moment so far with the success of HERE THERE BE TYGERS?
JT – My greatest moment is that every time I watch the film I'm proud of it. I love the way it looks, sounds, all of it. I'm actually sending the disc to Stephen King this week, and I'm just really proud of my whole team.
TN – What Stephen King story would you like to adapt on a larger scale?
JT – I would love, actually love to create a feature length version of "Here There be Tygers". It would be a challenge, but now that I know the characters I would love to create their backstories, and what led up to that moment in the bathroom.
TN – You have many titles: director, producer, screenwriter, actor, mother. Which of these is the hardest and most challenging?
JT – I have to say actor is the hardest for me. Every time I get an audition I get so excited. It's like playing a game at an arcade. You see this amazing prize and you are completely invested. You play your absolutely hardest and wait to see what happens. Then nothing. In acting, you rarely get that ultimate prize. You have to learn to stop asking why, and just keep plugging ahead, and keep playing.
TN – Where can fans see this film, and will it be playing at any film fests across the country? Lastly, sum up your experience making HERE THERE BE TYGERS, and what is next for Jennifer Trudrung?
JT – We are awaiting our premiere status. I have to admit I was pretty selective about our film festival submissions for this year, so I'm honestly not sure where it is going to premiere. It has been sent to numerous film festivals, and I'm hopeful it will have many showings all around the world over the next two years. We should know pretty soon about it's first screening, and I will keep screenings updated on our, "Here There Be Tygers", a short film Facebook page. What is next for me? I'm going to hopefully be going to a bunch of film festivals over the next year! Also, I'm currently revising a feature length horror screenplay that will hopefully be going into production this Fall. I plan to really focus on writing feature length screenplays. Right now I have so many ideas in my head. Wish me luck!
Posted in Interviste by Tony Northrup on settembre 29th, 2019 at %H:%M.