RANK: 8.5/10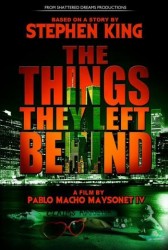 This short story based on Stephen King's works, was first published in Transgressions: Volume 2 and in 2008 added to the short story collection book, Just After Sunset. The film takes place on and days after the most terrifying event in America's history: bombings at the World Trade Center in New York on 9-11 2001.
Jamie Eagleton worked in one of the Trade Towers, but didn't make it into work on the terrible day, he was at home. One could say "something" was looking out for him, so to speak. However, the stroke of luck comes with a price. Strange personal objects from his co-workers suddenly appear out of nowhere in his apartment. Strange things like farting cushions, fake sunglasses, a small statue, a baseball bat and other objects that once belonged to his colleagues at work who all died in the Trade Center bombings. He tries to get rid of them but they keep coming back. He has nightmares of them & his colleagues, so he decides to give the objects to his neighbor Paula, but even she starts having nightmares and returns them quickly to Jamie. There is only one solution to solving his nightmare problem: return them to the families of his colleagues. Will this solve his problem and end his nightmares forever? Like King said: "survivor's are victims too." See this film and find out!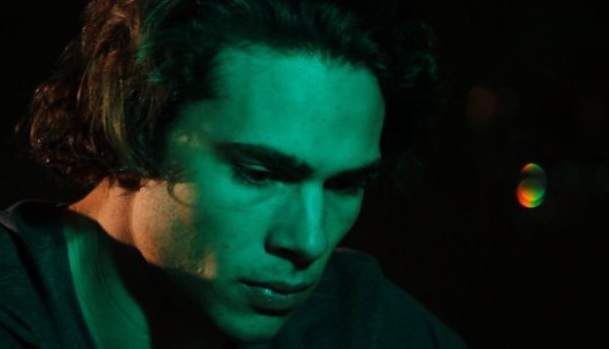 I enjoyed this story very much. Some people think Stephen King is nothing but "horror" stories, but his stories like The Shawshank Redemption, Stand By Me (The Body) or The Green Mile are far from that. I believe this story is one of those that is more realistic and less horror and that's good because it's all about the story sometimes and not the scares. I think Pablo Macho Maysonet handled this very sensitive subject matter very professionally and carefully and I respected and enjoyed that. He respected the families of those victims by getting his story told, but with gentle care. His style of filmmaking is spot on and professional and moves the story along nicely. It kept my interest and was one of the better "Dollar Baby" adaptations I've seen. This is worth your time for sure.
RANK: 8.5/10
Regista/Director: Pablo Macho Maysonet
Cast: Jamie Camarota, Bryan Cheeseman, Caitlyn Fletcher, Chris Gozalez
Usa 2011
Posted in Horror by Tony Northrup on May 12th, 2014 at %I:%M %p.