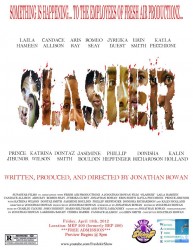 Slasher is an american independent horror film written, produced and directed by Jonathan Rowan, featuring the talents of current and alumni Northern Kentucky University students. Slasher tells the story of a media production company by the name of Fresh Air Productionz, who's employees are being stalked by an unforeseen individual.
When the employees start disappearing, it soon becomes clear that if anyone is to survive the night, they must discover a dark secret that could possibly destroy them all. You can watch the trailer here.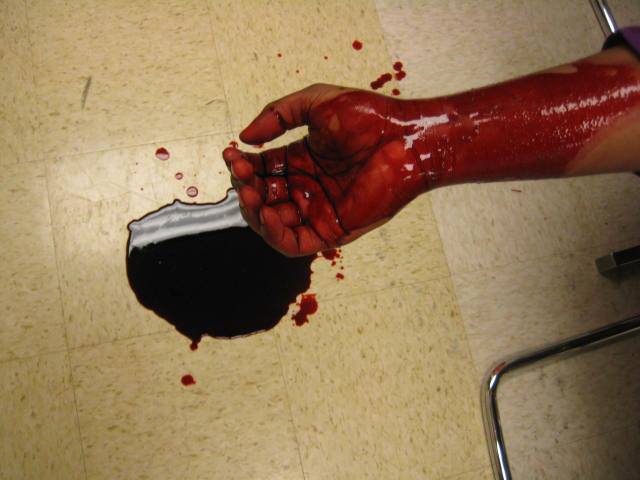 Slasher casts Laila Hameen, Candace Allison, Aris Ray, Romeo Armand Seay, Jyreika Guest, Erin Smith, Jonathan Rowan, Kayla Pecchioni, Prince Jibunor, Katrina Wilson, Phillip Hepfinger, Jasimine Bouldin, Kalin Holland, Donisha Richardson and Dontaz Smith.
Posted in News by Giulio De Gaetano on August 4th, 2014 at %I:%M %p.