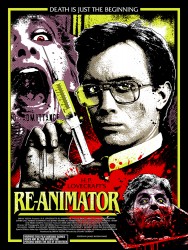 It gave 80s horror a gore-filled boot up the backside, proudly challenging others to match its level of blood and guts, and now Re-Animator is being brought back to life, this time in a stunning high definition Blu-ray thanks to Second Sight Films.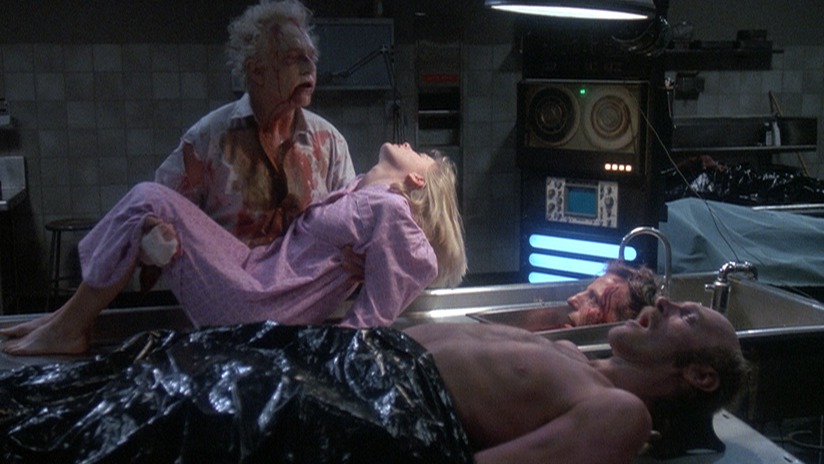 And as if that wasn't enough, this outrageous, game-changing horror directed by Stuart Gordon (From Beyond) and produced by Brian Yuzna (Society), comes complete with buckets of additional features and a stunning Steelbook edition. There's more gore than ever too – the double-disc Blu-ray contains not one but two versions of the gorefest that is Re-Animator, extended and deleted scenes, as well as commentaries, a documentary, interviews and more …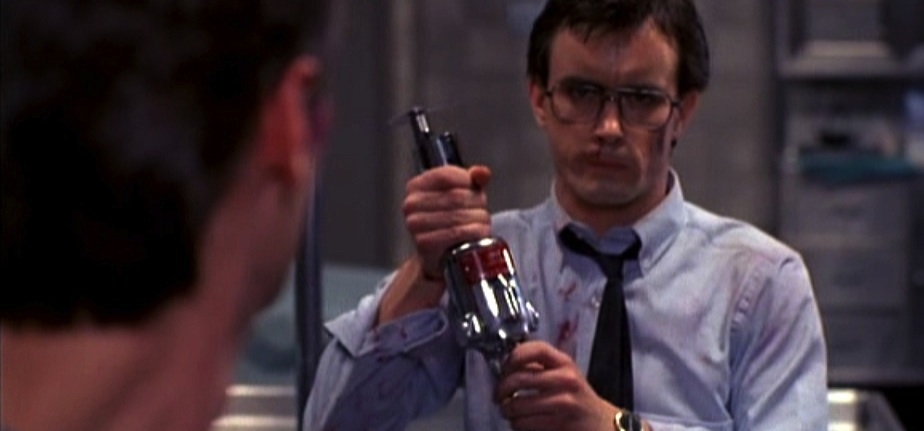 Re-Animator will be released as a limited edition two-disc Blu-ray Steelbook and a two-disc DVD version on 2 June 2014, it will also be available to download on 19 May and via video on demand on 26 May.
Bonus features:
• The 'Unrated' Version – brand new 4K restoration
• The 'Integral' Version (exclusive to Blu-ray)
• Audio commentary with director Stuart Gordon
• Audio commentary with producer Brian Yuzna and actor Jeffrey Combs, Robert Sampson, Barbara Crampton and Bruce Abbott
• Re-Animator Resurrectus documentary• Interviews wih Stuart Gordon and Brian Yuzna, writer Dennis Paoli, composer Richard Band and Fangoria editor Tony Timpone
• Extended scenes, deleted scenes and trailers
• Gallery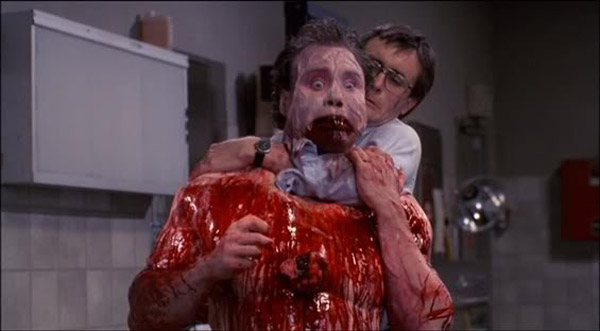 Title: Re-Animator Blu-ray
Release Date: 2 June 2014
Cat.No.: 2NDBR4032
Feature Running Time: 86 mins
RRP: £24.99
Cert: 18
Region code: B
Aspect Ratio: 1.78:1,1080p 23.98fps
Audio: DTS-HD Master audio 5:1/LPCM Stereo
Title: Re-Animator DVD
Release Date: 2 June 2014
Cat.No.: 2NDVD3263
Feature Running Time: 83 mins
RRP: £15.99
Cert: 18
Region code: 2
Aspect Ratio: 16:9 Anamorphic Widescreen
Audio: Dolby Digital 5:1 / 2.0
Posted in News by Giulio De Gaetano on April 20th, 2014 at %I:%M %p.