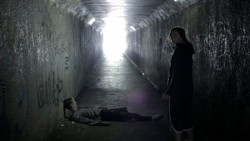 Just to remind you one of the most frightening films of recent years, Absentia the critically acclaimed, multi award-winning breakthrough film from Mike Flanagan, director of this Summer's biggest horror release Oculus, makes its UK Blu-ray debut courtesy of Second Sight Films.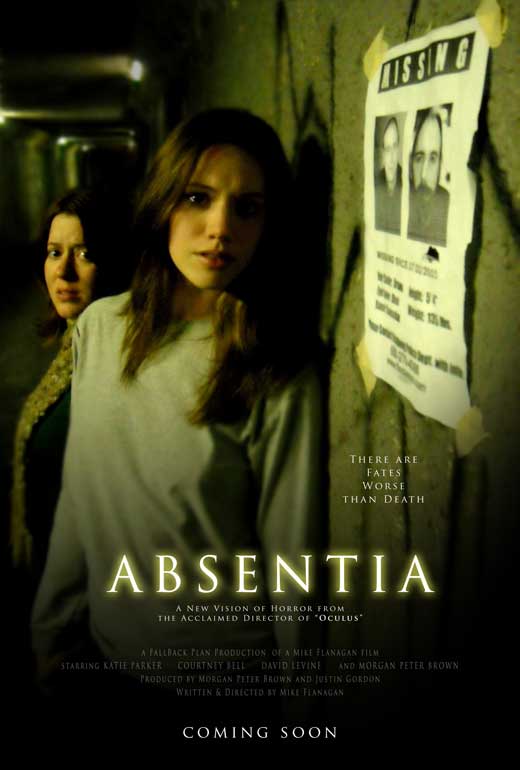 Tricia's (Courtney Bell) husband Daniel has been missing for seven years and with the help of her sister Callie (Katie Parker), she finally declares him legally dead 'in absentia'. As Tricia tries to move on with her life she becomes haunted by terrifying visions, while Callie is strangely drawn to an ominous tunnel near the house, with links to other unexplained disappearances. Does the key to Daniel's fate lie in the cold darkness of the tunnel and could the truth be something far worse than death?
Absentia will be released compete with a host of brand new special features for the first time on UK Blu-ray, and on DVD on 7 July 2014.
Posted in News by Giulio De Gaetano on July 4th, 2014 at %I:%M %p.