RANK: 7.5/10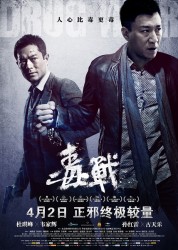 Lei è un poliziotto rapace, privo di scrupoli, dedito al distintivo. Ming è un narcotrafficante pescato in fallo dalla polizia, doppiogiochista, un uomo di cui è impossibile fidarsi. Tuttavia quando Lei si trova come unico segugio Ming stesso, è costretto a scendere a patti con l'uomo, affidandosi alle sue mani per sgominare un immenso traffico di cocaina … pagandone un caro prezzo.
Un poliziesco che, in realtà, non lo è. Un catalizzatore di linee orizzontali che si muovono parallelamente al terreno, incrociandosi con trame verticali che compongono un insieme di rette che si incontrano all'infinito, in un disegno puramente geometrico che Johnnie To cesella con fermo rigore. Mano ferma, sguardo freddo e glaciale, To inquadra la vita grigia di poliziotti incapaci di uscire da un miasma lavorativo che li affoga, presenta criminali che si stagliano come corpi vuoti in un sistema rigoroso e razionale che ne determina i movimenti.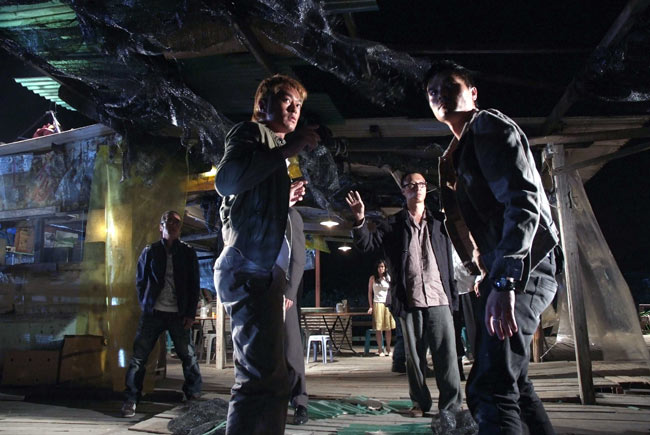 Il visto delle autorità cinesi costringe Drug war ad uno sguardo bicolor, con un occhio di un colore (la fermezza della polizia) e uno di un altro (la sregolatezza dei criminali), senza tuttavia riuscire a limitarne la lettura multi-livello così sapientemente costruita da Johnnie To. Sfumature e contorni anomali per questo film che non sembra diretto dal regista di Hong Kong ma che, al contempo, lo è pienamente. Dimenticate i rallenty estremi, i primi piani e la colonna sonora cupa imperante, in Drug war il freddo gelido delle immagini la fa da padrone, sino all'avvincente finale, capace di spiazzare per tanta ferocia e (apparente) distacco.
RANK: 7.5/10
Regista/Director: Johnnie To
Cast: Louis Koo, Honglei Sun, Yi Huang, Michelle Ye
Cina 2013
Posted in Pulp/Noir by Giulio De Gaetano on settembre 2nd, 2014 at %H:%M.