RANK: 5/10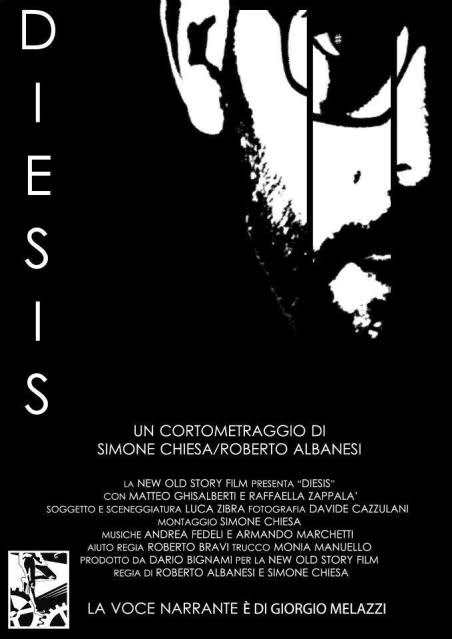 Diesis è un corto diretto a quattro mani da Simone Chiesa e Roberto Albanesi, due amici ancor prima che fidi collaboratori. La storia può essere raccolta nelle parole descrittive rilasciate dai registi stessi: "Lui ama la musica. Lui ama lei. Lei è la sua ossessione . Lui farà di tutto per scattare la foto perfetta".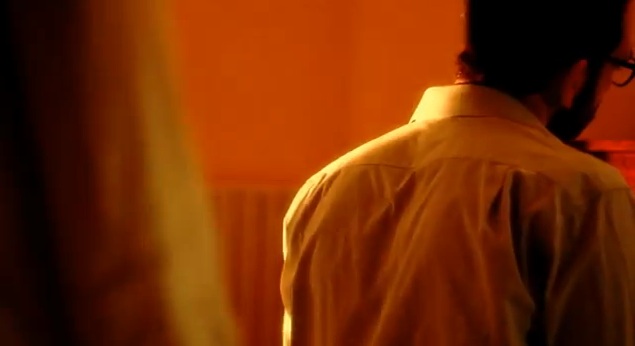 Inutile, ovviamente, aggiungere altro, dato che si rischierebbe di rovinare la visione. Che dire dunque di questo lavoro di 11 min? Sicuramente che vive volutamente su un'artificiosità monocorde e largamente fastidiosa e di una voice-over che rende il risultato finale insopportabile. Ma non è forse questo il mezzo per creare empatia fra chi guarda e chi è messo in scena a vivere tale ossessione? Forse appunto, perché se da un lato questo stile diventa la chiave di lettura dell'opera, dall'altro lascia un senso di malessere, rifiuto e rigetto di una seconda visione.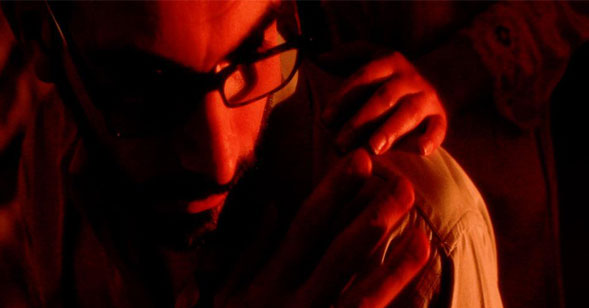 L'impressione, insomma, è che lo stile abbia prevalso eccessivamente sul soggetto e, dato che un corto vive di equilibri sottilissimi, uno squilibrio tale fa più male che bene. Che dire poi della regia? Competente certo, ma anche in questo caso eccessivamente virtuosa, tecnicamente tortuosa ma che, come sopra, rende l'insieme di non facile digestione. Diesis ha vinto il premio "miglior regia" all'edizione 2012 del The Reign of Horror short movie award.
RANK: 5/10
Regista/Director: Simone Chiesa, Roberto Albanesi
Cast: Matteo Ghisalberti, Raffaella Zappalà
Italia 2012