RANK: 6.5/10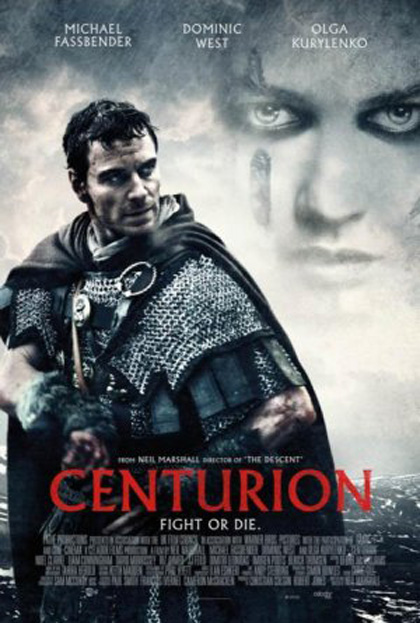 Quinto Dias e il generale Virilus sono guidati da Etain, una donna guerriera, contro l'inarrestabile furia dei Pitti. Il destino della Nona Legione romana, avvolto da una coltre densa di morte, destinato a perdersi nella leggenda inghiottito dal meschino orgoglio romano e dall'eccidio perpetrato dai Pitti.
Quinto Dias, interpretato da Michael Fassbender, riesce a scappare dal massacro dei Pitti mentre presidia uno dei forti inglesi durante la campagna di conquista della Britannia. Ma l'ordine da Roma è quello di annientare i barbari, per cui, salvato dalla Nona Legione, parte subito all'attacco, per finire dentro una trappola …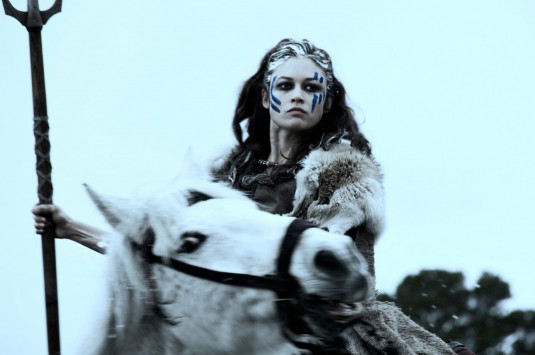 Neil Marshall mescola elementi action a spruzzi di sangue tipici dell'horror, contestualizzati dentro un contorno storico, ma al contempo misterioso, e avvolto dalla mitizzazione per raccontare una storia di amore (un po' tirata per la verità) e, specialmente, morte. Reduce da un debole Doomsday e da uno splendido e claustrofobico The Descent, il regista inglese riesce nell'intento di creare una linea prospettica action lungo cui far roteare personaggi fortunatamente non eccessivamente stereotipati, abbondando con gli effetti gore alle volte grotteschi, e mantenendo buono il livello di tensione.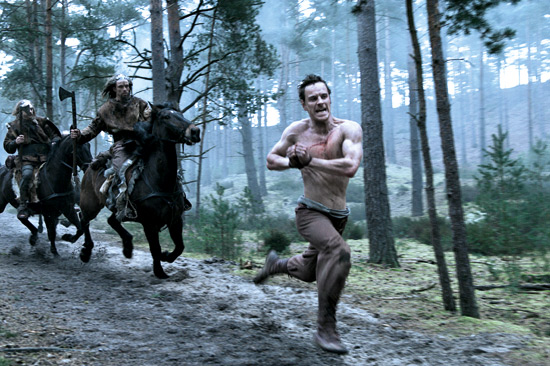 Ciò che manca a Centurion è un budget adeguato per costruire scene di massa e quel quid nella sceneggiatura in grado di innalzare maggiormente l'attenzione. Un film che scorre (piacevolmente) veloce, e un buon passo in avanti rispetto al tonfo precedente.
RANK: 6.5/10
Regista/Director: Neil Marshall
Cast: Michael Fassbender, Dominic West, Olga Kurylenko
Inghilterra / Francia 2010
Posted in Azione and Fantasy by Giulio De Gaetano on novembre 16th, 2012 at %H:%M.