RANK: 7/10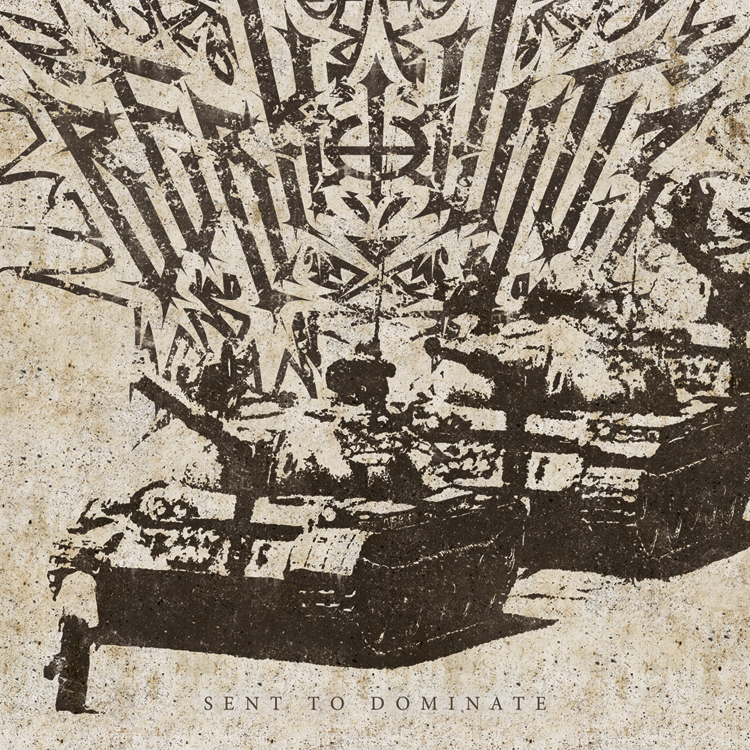 One man band tedesca alla seconda prova dopo Five Thousand Years To Hate del 2011, che accoglie il chitarrista N.K. come aiuto al solito Robert "Unas" Zimmermann. Il mastermind tedesco procede su un assalto sonoro death/black in grado di massacrare il padiglione auricolare senza mai sfociare nel rumore fine a se stesso. E nel contesto non è un pro da sottovalutare.
Sin dalla cover si intuisce come gli intenti siano bellici, non solo dal punto di vista sonoro ma anche riguardo le liriche, legate ad eventi storici di guerra che i Berkowitz portano avanti con orgoglio. Alcune contaminazioni in territori trash-oriented aiutano a variare la proposta, anche se la monoliticità dell'insieme rischia alla lunga di stancare, anche se supportati dall'ascolto dei testi non banali. Sent to dominate è un disco roccioso e ben prodotto, capace di deflagrare con capitoli di inaudita violenza ("Zehntausenddreihundertfünfzehn" e "Paveway To The Gods" in particolar modo), costruiti in maniera sagace e da pogo sfrenato.
Come nella maggior parte dei dischi del genere, però, non lascerà quel desiderio di essere riascoltato dopo tempo. Granitico.
Tracklist
1. Endurance
2. Dictate Destruction
3. Zehntausenddreihundertfünfzehn
4. Paveway To The Gods
5. Second Class Human Being
6. Från Helvetet
7. To The Aggressor The Valve
8. Defects
RANK: 7/10
Posted in Heavy Metal by Giulio De Gaetano on gennaio 9th, 2013 at %H:%M.