RANK: 8/10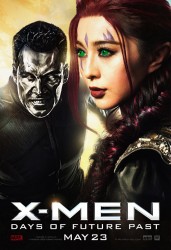 When it comes to "time travel" films or shows, one thinks of Back to the Future, Bill & Ted, or even Dr. Who, but time travel in a Superhero movie? Would it work? Well, that's the beauty of Superhero movies…anything is possible. This film is a "double-sequel". It is a sequel to the 2011 box office hit, X-men: First Class and also to 2006, X-men: The Last Stand. This film brings the cast of characters from both together in one film.
It begins in the very dark future of 2023, large exterminating machines called, "Sentinels" are designed to wipe out mutants and humans because humans carry the genes that lead to mutant offspring. Hiding in a monastery in China, Charles Xavier (Patrick Steward), Magento (Ian McKellen), Wolverine (Hugh Jackman), Kitty Pryde (Ellen Page), Storm (Halle Berry), and other mutants are on the verge of extinction themselves. The only way to end this final war, save all mutants and humans alike is to go back in time to prevent the death of the creator of the "Sentinels", Dr. Bolivar Trask (Peter Dinklage). Trask was killed in 1973 by Mystique (Jennifer Lawrence) which means they have to find Mystique who can change her appearance into anyone! This will not be an easy task. Deciding who is best qualified, Xavier, Magento, and the remaining surviving mutants decide to seen Wolverine (Hugh Jackman) with the help of Kitty Pryde transporting his consciousness back in time. What happens there changes the future and everything you've ever known until you wake back up in the future, so actions and decision making is very important.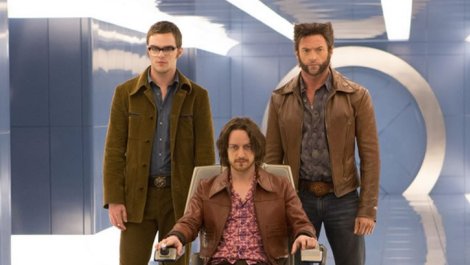 Once Wolverine returns to 1973, he seeks the help of the "younger" version of Xavier (James McAvoy), Beast (Nicholas Hoult), and Magento (Michael Fassbender). Xavier is a broken man because his school for mutants is shut down due to some mutants drafted to the war or dead. Convincing him to help will not be an easy one. However, Magento is in prison way below the earth's surface at the Pentagon accused of killing JFK. His "jail break" will not come easy, but with the help of a young version of Quicksilver (Evan Peters) their adventure begins and the fate of future mutants, humans, and the future in general is in the "younger" mutants hands.
However, when Trask has an attempt on his life and it is caught on film for the whole world to see, President Nixon agrees to the "Sentinel" weapons program to put an end to the mutants once and for all. When an attempt to kill Nixon himself is attempted, it is up to the mutants to save him, end the "Sentinel" weapons program, and put a stop to the war that has already begun in the future. Not all mutants are "team" players, some have to take sides and some choose a different path. To find out if the fate of the X-men has fallen or will survive, I highly recommend this extremely well done sequel.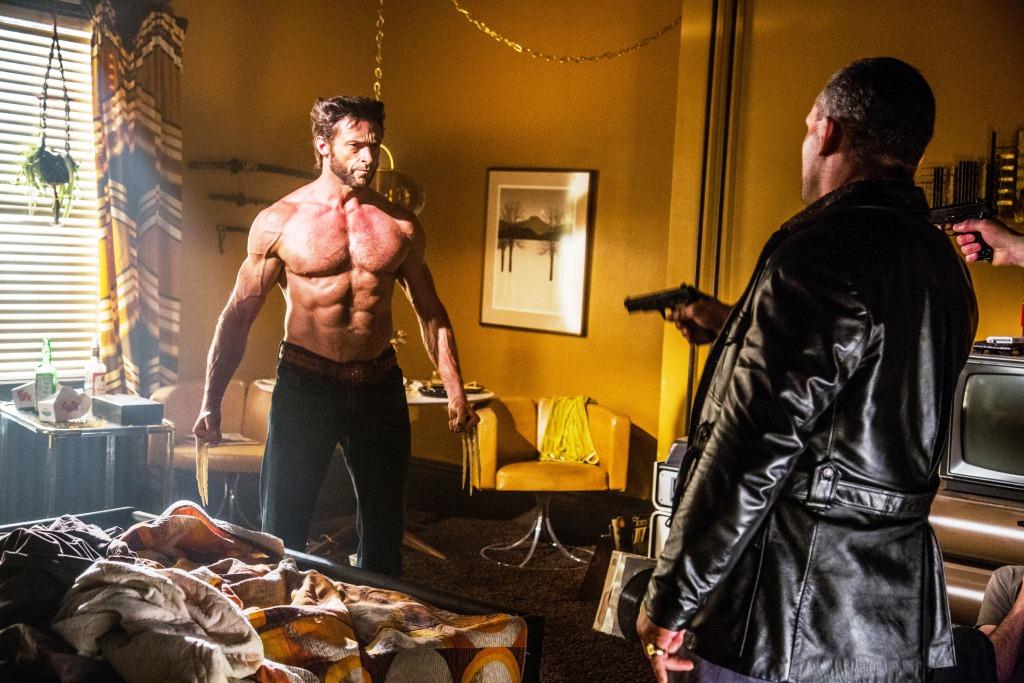 I have been waiting for this sequel for a few years now and it was certainly worth the wait. The story was originally taken from the 1981 X-men comic book "Uncanny X-men" storyline, a fan favorite. There are tons of classic X-men characters in this film, some even just for a few scenes or cameos such as, Roque, Iceman, Bishop, Quicksilver, Colossus, Blink, and many others. One of the characters that I really enjoyed and stood out was, Quicksilver, without spoiling it for you, there is one scene inparticular that had the audience laughing and cheering at the same time. You'll know it when you see it. I hope he'll have a bigger role in the next film. There are also enemies from previous X-men films. All of the actors are on top of their game, the special effects are state of the art, and little surprises and "nods" to other X-men films appear throughout the film.
The first half of the film was a rollercoaster ride, but it was also very funny. Whenever you deal with time travel, you know there will be great laughs of the future character trying to adjust or understand things in the past like music, styles, clothes, electronics, so forth. I really enjoyed the part of the film in 1973, it was very well done. The second half of the film was a tad slow, but everything has to fall into place to come together in the end and it certainly doesn't disappoint. In fact, this is the first film in a long time where I wanted more! That I actually wanted to go back into the theater and see it again right then and there! This long-awaited sequel hit the mark on many levels and did not disappoint at all! And in typical Marvel form, there IS a scene after the credits. It sets up what is to be the next X-men film, X-men: Apocalypse, which comes out May 2016. There are cameos, action, laughs, and right now this is my favorite film of the summer without question (so far). I hope you see this one in theaters, just because it's a sequel doesn't automaticly make it bad or disappointing. This time … they got it right.
RANK: 8/10
Regista/Director: Bryan Singer
Cast: Jennifer Lawrence, Michael Fassbender, James McAvoy, Patrick Stewart
Usa 2014
Posted in Sci-fi and Fantasy by Tony Northrup on May 25th, 2014 at %I:%M %p.