RANK: 5/10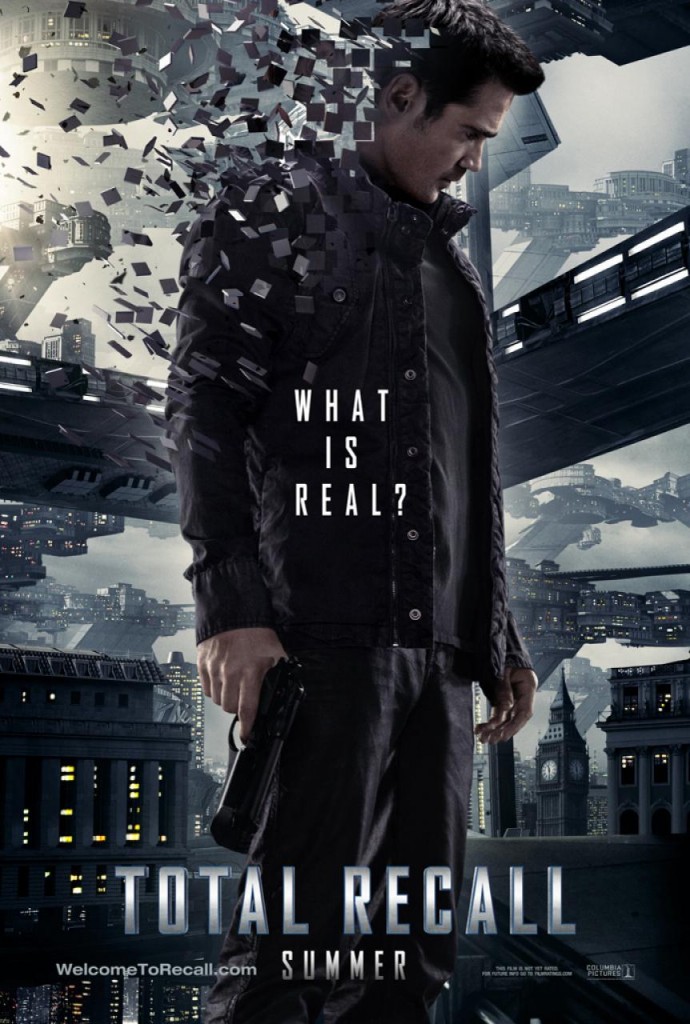 This will be the shortest review I have ever done. And why? Because it's for a movie that is absolutely … well, read on first. We are in the tail in of the Summer Blockbuster Season which means the "bottom of the barrel" period for movies. Not saying all films are bad in August/Sept., but its like all the big films are already out and heading to the DVD factory for the Christmas rush.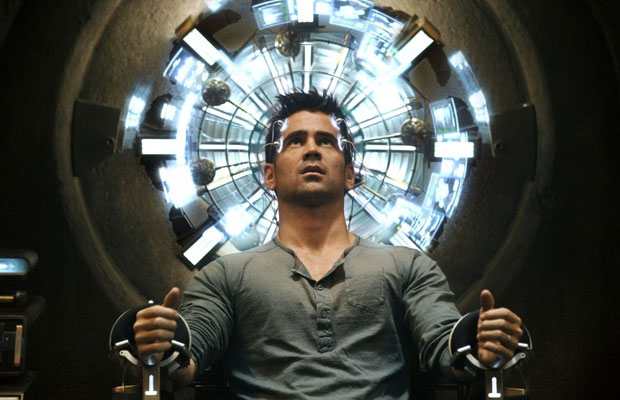 There's a few surprises left for us to enjoy I'm sure, but right now we are in limbo. And there is no other better example of that than this latest review for Total Recall. Yes, another remake. This time from the 1990 Cult Classic, Total Recall. Now, this is a fan favorite for many Scifi fan's and quite frankly I really didn't see the need to remake it, let alone remake it so soon. It seems films are being remade quicker and quicker these days (example: Transformers is getting a "reboot" even if Part 3 just came out in 2011). So, actor Colin Ferrall just remade the 1985 Cult Horror Classic Fright Night last August, yet that was very good (surprisingly). However, this remake this August is … not so good. In fact, it's just plain bad.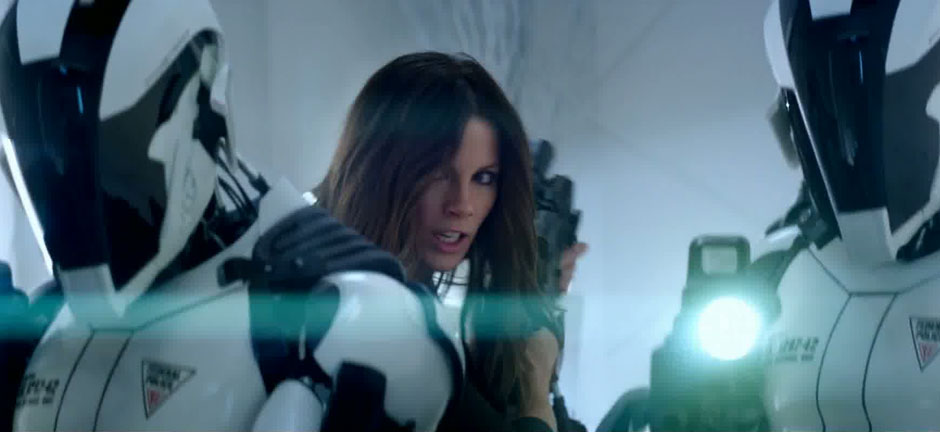 Douglas Quaid (played by Colin Ferrall), plays a factory worker who craves for something more outta life. Tired of the same-ol-same-old day-to-day living, he wants to change all that in a major way. Enter: Rekall, a mind-changing business that implants new memories and get's rid of the old. You can do or be anything you want from a adventurer to an  actor to anything. Douglas wants to be a super spy, however, before he knows or doesn't know what's going on, he is being chased and yes, chased again for whatever reason we really don't know. All we do know is one of them who is chasing him is his wife, Lori Quaid (played by Kate Beckinsale), who may or may not be his real wife? And to help Doug along the way is Melina (played  by Jessica Biel), who is part of his life or other life or alternative implant life, that we don't know either. All of this is suppose to lead to something, yeah it leads to something alright … (mini-spoiler) a very huge explosion! Is the problem solved? Can we stop watching the chases now? To find out these questions I am not recommending Total Recall.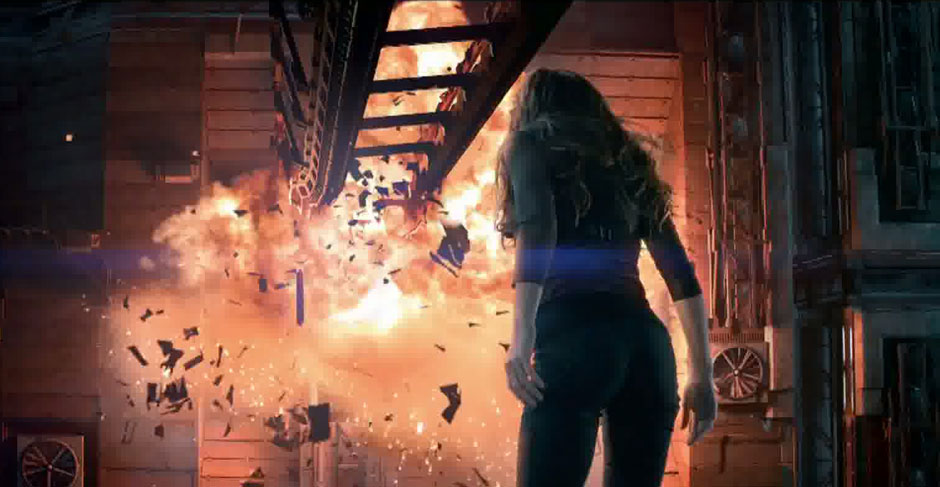 I try so hard to give a film a chance, I really do, but in this case I actually have to go against my own beliefs. This film looks great, if you like seeing Blade Runner again and guys running around looking like Stormtroopers on steroids. Yes, Kate looks amazing, but she's not acting, she's running around looking good and pissed off. She's basically played the same role from her Underworld series. But she is pretty tough in this. Jessica is just … there trying to have a purpose. And Colin, well, for the ladies he's eye-candy, for us guys we wish Arnold was back! In fact, I was even hoping for a cameo, but no such treat. The CGI looks good, but we've seen this all before. It's as if the filmmakers thought everyone already knows the story, so we don't have to explain it we'll just super-size it and call it good. Well, guys I'm here to tell you I've never wanted to leave a film so bad in a long time. I really wanted to like this film, but it just wasn't happening for me. I think if you skip this and wait for your action in The Expendables 2 out August 17th, you'll be better off. Don't "recall" rewatch the original.
RANK: 5/10
Regista/Director: Len Wiseman
Cast: Colin Farrell, Kate Beckinsale, Jessica Biel, Bryan Cranston
Usa 2012