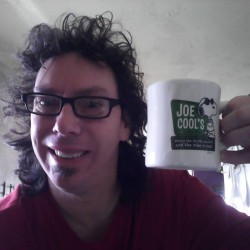 Here we are, already in the first week of January 2018, looking forward to new goals, plans, and possibilities. Before you pack up your Christmas tree, or start your 2018 to do list, let's take a moment to look back at some of the best that 2017 had to offer in film. Here are my…Top 15… favorite films of 2017.
You may have seen some of these at the theater, and agree, they are worthwhile taking another look at on DVD as well.
15. LIFE – At first I thought this was going to be just another "ALIENS rip-off", but it turned out to be very good, with a great twist to the ending.
14. SUBURBICON – A cross between a who done it, and a twisted dark comedy, by who else, the Coen Brothers (who brought us the film, FARGO). An entertaining film, starring Matt Damon. Worth a watch.
13. KONG: SKULL ISLAND – Again, I thought, "not another King Kong rip-off", but I was wrong. A sequel to the original King Kong, much better than I expected. You just can't keep a big ape down!
12. WONDER WOMAN – This year had many superhero films, and this was considered by most critics, the best superhero film of the year. I thought it was well done, and the sequel is being filmed this year.
11. BEAUTY AND THE BEAST – The magic of Disney never ceases to amaze, and they have now started a new trend with live action versions of their animated classics, beginning with Beauty and the Beast. This is the first of many to come. This film was beautifully done, entertaining, with great F/X, and Emma Watson was breathtaking as Belle.
10. SPLIT - Leave it to talented director, M. Night Shyamalan, to bring us yet another story which challenges the imagination, and also offers us his trademark offbeat ending. A sequel to this film is already in the works.
9. GUARDIANS OF THE GALAXY VOL. 2 – One of many sequels this year, and loads of fun. Although I liked the first film a bit more, this sci-fi sequel gave us laughs, action, and a great soundtrack. Look for the 'Guardians' to make an appearance in the new… AVENGERS: INFINITY WAR… in theaters this summer.
8. ALIEN: COVENANT – This sequel to the ALIEN franchise, brought back original ALIEN director, Ridley Scott, who has once again shown us that space can be more than, to coin a phrase…the final frontier.
7. IT – Author Stephen King, had two films on the big screen this summer, and the film IT, was the evident winner between the two. A big screen remake, based on the classic book, and the made for television mini-series, from 1990. As a huge Stephen King fan, I can tell you, this was well executed, more frightening than the television version, and it broke a billion dollars at the box office world wide! A Part 2 is coming in 2019 (if you haven't read the book), I highly recommend IT.
6. LOGAN – This was the first of the wave of superhero films released in 2017. The third and final installment in the WOLVERINE franchise. Truly, a very well done sequel, and what I consider the best of the trilogy.
5. SPIDER-MAN: HOMECOMING – We have seen 5 Spider-man films, two different actors playing the web slinging hero, but this time they got it right! This new Spider-man is played by Tom Holland, and he did a fantastic job! This film was visually fun, action-packed, and as I called it in my review, the John Hughes of superhero films. Spidey makes an appearance in the upcoming new AVENGERS: INFINITY WARS, this summer as well.
4. WAR FOR THE PLANET OF THE APES – There are very few "perfect" trilogies in film history (STAR WARS, TOY STORY, and BACK TO THE FUTURE to name a few), however,you can add the PLANET OF THE APES to that list. This film has a great story, amazing F/X, and a lot of heart. I loved it!
3. MURDER ON THE ORIENT EXPRESS – This classic story has been made several times before, but not quite like this. It has a great cast, and is an edge of your seat tale of suspense. I was thrilled to find out the sequel, DEATH ON THE NILE is now in production.
2. BLADE RUNNER 2049 – I will tell you, I have reviewed hundreds of films, and have written 5 years worth of Year-End Wrap-Ups, but to pick the best, and favorite film of 2017, was tough this year, because as much as I wanted this film to be, NUMERO UNO, I had to place it in the number two position. As a major Blade Runner fan since 1982, this long-awaited sequel didn't disappoint at all! It is above and beyond! The story is solid, the acting and cast, perfect, the music mesmreizing, and the F/X is mind-blowing! But the true feature in this film is really the portrayal and vision of the future, our future. The imagination the creators of this film had is just beyond words! It is a film that has to be seen to experience. I can't recommend it enough! And if you've never seen the original 1982 classic, BLADE RUNNER…please do so, it's truly that good, and brings everything together in this film. And now, the best of the best…my favorite film of 2017 (no surprise)…
1. STAR WARS: THE LAST JEDI – I picked this film not only because I am an extreme Star Wars fan, or because it was Carrie (Princess Leia) Fisher's last film, or part of the franchise, I chose this film because it is without question, a SOLID SEQUEL! A really great story, F/X, and a film with heart! It is everything a Star Wars fan looks for in a sequel. It runs a very close 2nd as the best in the Star Wars franchise, right there with THE EMPIRE STRIKES BACK, being in my opinion, the best of all the franchise. This sequel was perfect, and I can't wait for Episode 9, coming in 2019!
There you have it, the best of the best! I didn't get to see all of the films I would have liked to in 2017, however, there are some Oscar contenders out in theaters right now! You can still catch: THE POST, DARKEST HOUR, DETROIT, and DUNKIRK, in theaters yet, and you can watch all of my list here of top rated films on DVD. Look for my 2018 Preview coming soon! Until then, get out of the cold, and into a warm theater to enjoy a great movie! HAPPY NEW YEAR !
Posted in News by Tony Northrup on January 7th, 2018 at %I:%M %p.