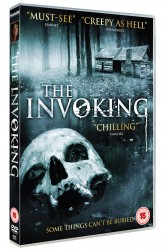 In your childhood home some things can be buried – but the truth will come back and kill in The Invoking which comes to DVD from Image Entertainment UK on 12 May 2014. Raised by foster parents, Sam claims to remember nothing of her childhood … but it remembers her. When she discovers she has inherited a property, she invites three friends to join her on a trip that will change their lives forever.
A young reclusive caretaker, a childhood friend of Sam's is there to greet them, but something else is waiting for her in the house, something dark and deadly. The ghosts of a past she has long forgotten are coming back to haunt her with a pounding, slashing, raging terror. Special features include: The Making of The Invoking, Actor Commentary, Director/Producer Commentary. Trailer can be watched here.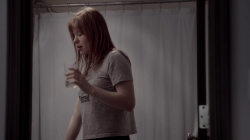 Image Entertainment is a new label from RLJ Entertainment which launched in the UK in January 2014, as the UK arm of the thriving Image Entertainment US label, with an exciting a new range of sci-fi action, thriller and horror genre films selected from the US schedule. Image Entertainment US is a hugely successful independent licensee, producer and distributor of entertainment programming with over 30 years experience in theatrical and home entertainment.
Title: The Invoking
Release Date: 12 May 2014
Cat No: IMAGE4003
RRP: £12.99
Running Time: 158 mins. approx.
Certificate: 15
Audio: Stereo 2.0 & Dolby Digital 5.1
Aspect Ratio: 16:9
Posted in News by Giulio De Gaetano on March 28th, 2014 at %I:%M %p.