RANK: 6.5/10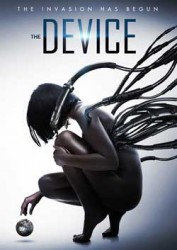 The death of their mother is the reason why Rebecca (Kate Alden) and Abby (Angela DiMarco), reunite in their family cabin, an isolated place near a lake. The two sisters decide to gather the ashes of their mother and throw them into the lake, giving peace to her soul, ignoring all warnings their parents told them during the years …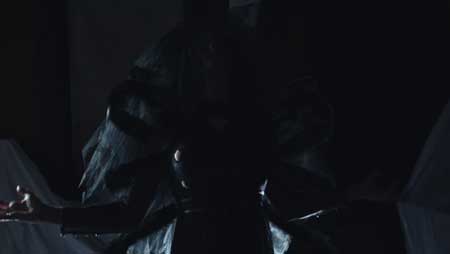 Nearby the lake Rebecca and Abby find a strange, black orb, and the two sisters decide to bring it back to the cabin, where strange feelings start to run over their bodies. Abby's fiancé, Calvin (David S. Hogan), thinks that the black orb can make him a lot of money so he decides to bring it back to the city, carrying home a device ("the" device) made by inhuman hands.
The device appears on the screen as an alien-movie, moving fastly to a sci-fi thriller focused on two sisters ancient fears and highlighting the human-centered side of this thriller. Kate Alden (The Right Place, The Librarians) and Angele DiMarco (By God's Grace, Locally Grown) are perfect in their roles, catching public's attention thanks to their body language and acting, contributing actively to instill a sense of constant nightmare over all the events.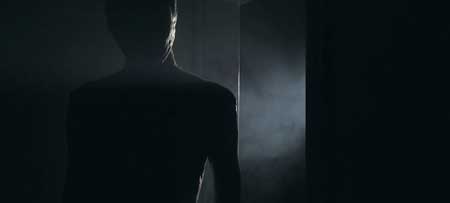 On the other hand special FX doesn't sufficiently support the climax Jeremy Berg (Sader Ridge) tries to evoke through the scenes as several foggy lights illuminating alien figures on their back are main effects production paid. Another critical point is related to the plot itself, in fact The device would have needed some additional surprise, avoiding alien movie deja-vu or stereotyped characters (particularly Calvin) in order to follow an alternative road.
The device is a very well directed and edited sci-fi thriller; Jeremy Berg did a great job except for a predicted plot, running away from action alien-centered movies and moving bravely to a meditative mood, dazed by a nightmarish descent into a dark secret. Dvd released by Image Entertainment.
RANK: 6.5/10
Regista/Director: Jeremy Berg
Cast: Angela DiMarco, David S. Hogan, Kate Alden
Usa 2014
Posted in Sci-fi and Horror by Giulio De Gaetano on April 5th, 2015 at %I:%M %p.