RANK: 6/10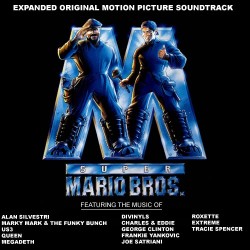 Mario (Bob Hoskins) and Luigi (John Leguizamo) are two plumbers who get involved with Scapelli Construction Company, led by Anthony Scapelli (Gianni Russo), when Luigi witnesses a secret plan of Scapelli's gang that is trying to stop works under the Brooklyn Bridge.Things get worse when two strange figures, Iggy and Spike, kidnap Daisy, Luigi's fiancéè.
Shigeru Miyamoto and Takashi Tezuka are the two minds behind Nintendo's team who designed the popular 1985 videogame Super Mario bros, Roland Joffé is the producer and supervisor behind the 1993 movie and Second Sight is the label releasing blu-ray disc in 2014.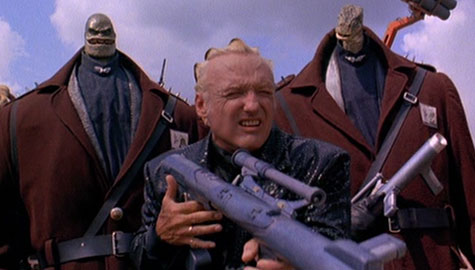 Super Mario Bros is an adaptation that is rich in fantasy even if final output doesn't reach the best results and the economic disaster witnessed it, figuring Rocky Morton and Annabel Jankel creature as a Hollywood freak unable to touch the heart of the audience, except for fourteen years old. Dennis Hopper and Bob Hoskins, particularly, exaggerate with their (fake) characters and the ensemble seems like an enormous bandwagon without a driver, nevertheless after 20 years a sort of "cult" status (quotes are necessary) stirs around this movie.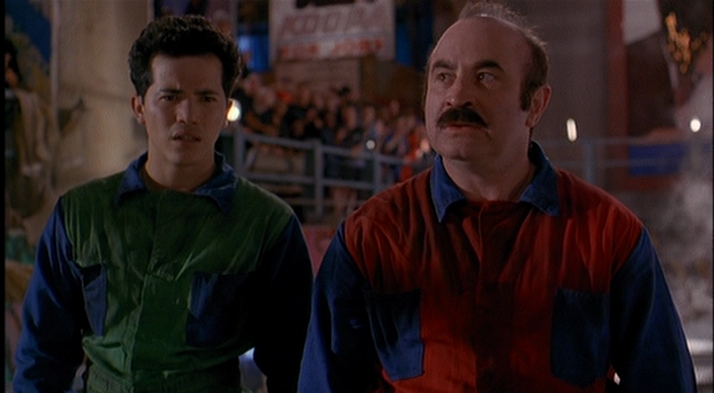 Second sight release exalts details, colours and sharpness thanks to a new anamorphic transfer overstepping old dvd (imperfect) release. 5.1 dts-hd audio set-up completes the technical side of this blu-ray, highlighting the great attention Second Sight gave to this release. What about special features? Simply great shot. First of all the documentary called "This Ain't No Video Game" gathering several voices, from directors Rocky Morton and Annabel Jankel to production designer David L. Snyder, from Special FX techs Paul Elliot, Vincent Guastini and Rob Burman to creature designer Patrick Tatopoulos and, finally, Bob Hoskins thoughts on this movie. Beside this documentary there are the original trailer, storyboard galleries and a making of.
RANK: 6/10
Regista/Director: Rocky Morton, Annabel Jankel
Cast: Dennis Hopper, Bob Hoskins, John Leguizamo, Samantha Mathis
Usa, Inghilterra 1993
Posted in dvd/blu-ray by Giulio De Gaetano on November 25th, 2014 at %I:%M %p.