RANK: 7/10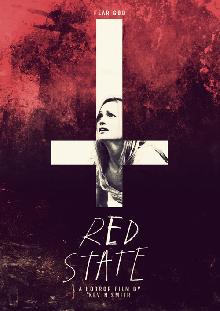 When it comes to 90′s Generation/Independent Icon director, Kevin Smith, a few things come to mind. Low budget, great comedy, Jay & Silent Bob, the 'Jersey' film trilogy, and Pop Culture overdose. What doesn't come to mind is ….horror film? Kevin Smith has entertained us for over 2 decades. Starting his career with the ultimate Independent Comedy film, CLERKS. Filmed in black and white, a shoe-string budget, and staring most of his friends – Smith took Hollywood by storm with his fast dialogue, witty humor, and colorful and unforgettable characters.
Once he was "accepted" into the Hollywood world, Smith had a bigger budget to do his other comedy hits like Mallrats, Jay & Silent Bob Strike Back, and Dogma. With a few RomCom's like Chasing Amy and Jersey Girl, Smith was going through a dry spell. He went back to the well with Clerks 2. A sequel everyone was looking forward to, but didn't get the same reaction as the first film. With some flops and disappointments, Smith has said he was going to do just a few more films and then retire (rumor of a Clerks 3 still in the air), but last year Smith decided to take matters into his own hands and prove to Hollywood and everyone else that he can STILL be taken as a serious director, writer, and Hollywood player. That film was called, RED STATE and here is my review.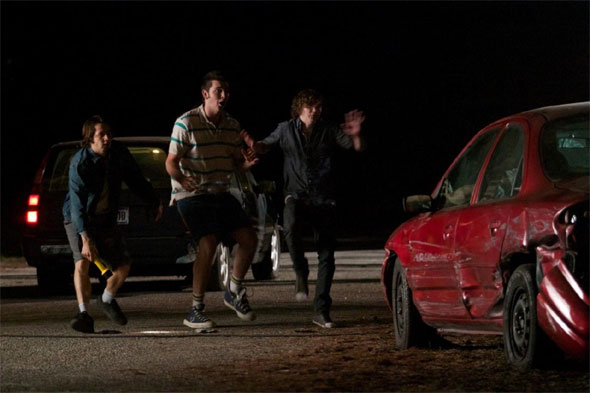 I didn't know anything about this film when it first came out last year. Smith put his own money into it, did a world tour to support and promote it NOT the Hollywood studios, but himself! It was a "word-of-mouth" type of film and that's usually the best kind. In RED STATE, Smith stays away from comedy and goes down the horror road with this surprisingly good film! When I first saw the trailer, I was a little nervous thinking it was just another SAW or HOSTEL-type film, but I was way wrong! This film is not what you think. The story begins with three high school teenagers who want what every high school boy wants: sex. So, one of the boys hooks up with a date via on-line and finds out she'll be more than happy to satisfy their needs. Driving to a nearby town, they meet their sex date only to be drugged and taken hostage by a church member whose father is the local town religious nutbar. Travis(played by Michael Argarano), Billy-Ray(played by Nicholas Braun), and Randy (played by Ronnie Corwell), are scared, confused, and about to be made example's of by the over the top evangelist (played extremely well by Michael Parks), who runs a small group church who preaches to them about the Homosexual world we live in and other nasty things he believes is driving this country to hell.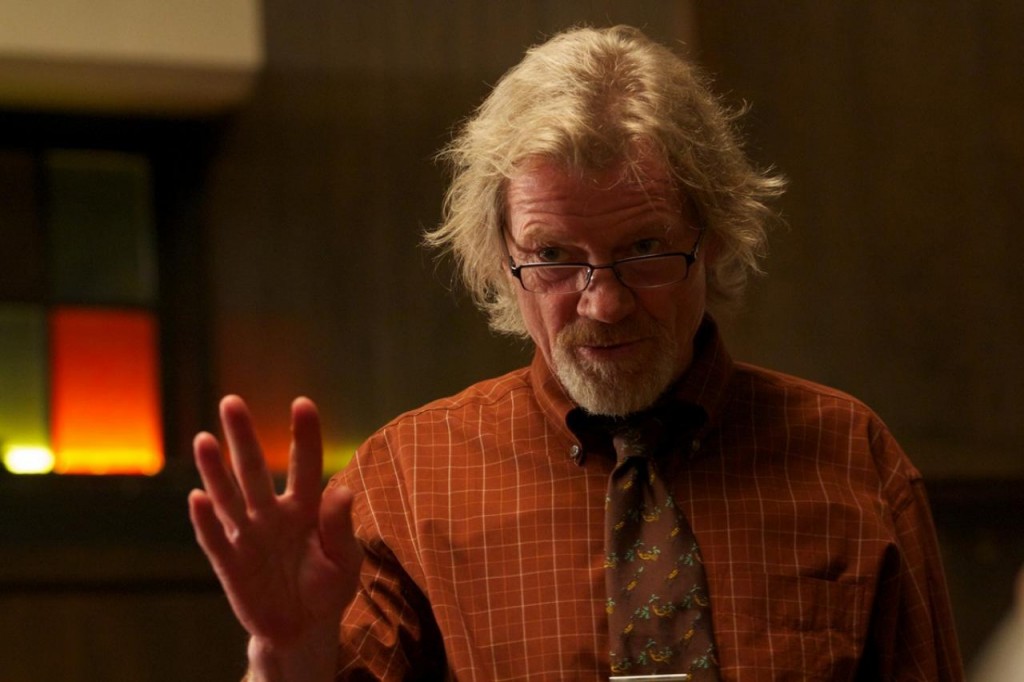 When a deputy goes missing, police and FBI Agents show up at the scene of where the boys are and an all out war of machine guns, violence, and death has been brought to the this small Southern town. The film turns political and really makes you think with the message it tries to express, however, there is an unseen twist that comes with another twist after that which then makes this film even better than expected. Without seeing it for myself, I never would've thought this type of film would be so good.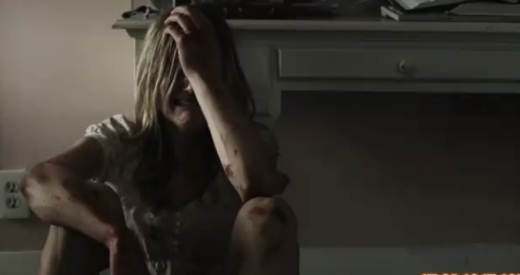 With a film like this, one would think it was from Quentin Tarantino or someone else, but no, it is from the Kevin Smith and it proves he IS a truly amazing writer, director, and visionary. There is a deep message here that MAY offened some people and it is VERY violent, not for young viewers at all! It also has a great cast such as John Goodman, Melissa Lee, Stephen Root, a cameo by Smith (listen at the very end), and most importantly; Michael Parks as the crazy preacher of the fundeamentalists group. I have to say, his performance should've won an award from somewhere. It is scary, strong, and very real! I was even nervous at times watching him. It will creep you out. I love stories that start out one way, take a complete left turn in another direction, and then leaves you wanting more and thinking at the end with its messege. That's exactly what you'll get with this film. Take a chance and watch it, but be warned…it is..different, to say the least.
RANK: 7/10
Regista/Director: Kevin Smith
Cast: John Goodman, Michael Angarano, Melissa Leo, Jennifer Schwalbach Smith
Usa 2011