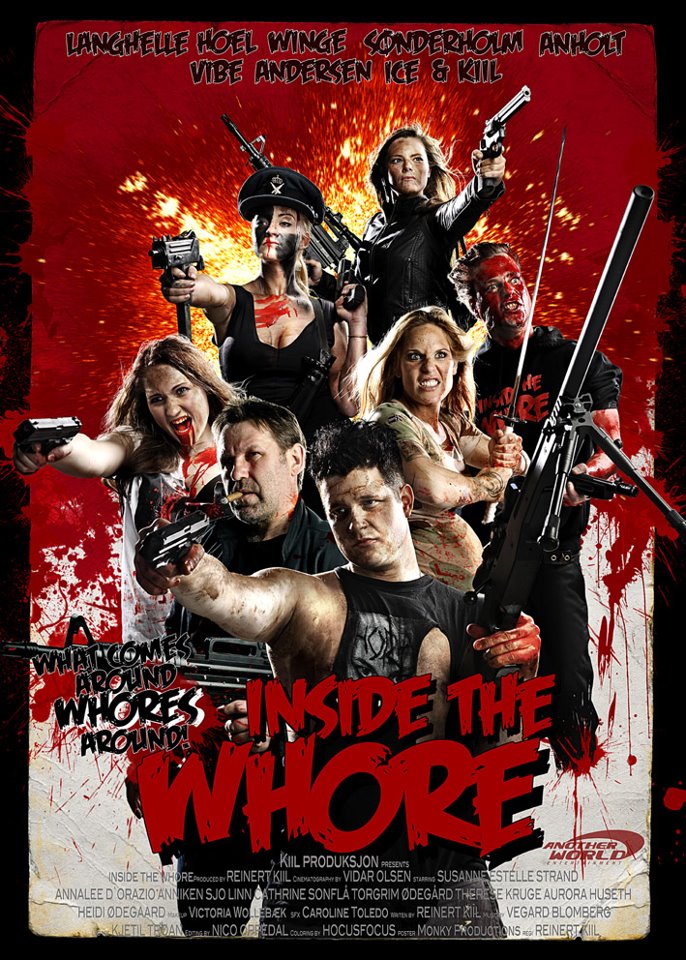 The official poster for Norweigian director Reinert Kiil's Hora (The Whore) sequel Inside The Whore has finally been revealed. The film is scheduled for release in the fall 2012 by Scandinavian distributor Another World Entertainment who also released the original Hora in 2010.
It is a very different film starring the director Reinert Kiil in the lead role surrounding himself with various Scandinavian actors such as Jørgen Langhelle ("The Thing", "Arn: The Knight Templar"), Vegar Hoel ("Dead Snow", "Tomme Tønner"), Viktoria Winge ("Cold Prey" & "Cold Prey 2″), Kim Sønderholm ("Blood Fare", "Toro Loco"), Dagrun Anholt, Big Brother-star Anette Young and adult stars Caroline Andersen and Isabel Vibe who also played the lead character in the original "Hora" film.
During the shooting of the sequel to Reinert Kiil's feature film Hora a lot of mysterious things happened on the set. This is the story that should have been told…
While shooting the sequel to The Whore, director Kiil and the director of photography join forces in an effort to make the ugliest and most grotesque film ever made. During production outside Kvam in Bergen, the crew and actors notice that there is something weird and strange going on when friends and colleagues begin to die in brutal ways. The question is whether it is the Whore who has come to life looking for revenge or whether it's actually the director who gets his dream come true about making the most horrible movie ever.
Posted in Cinema and News by Giulio De Gaetano on June 11th, 2012 at %I:%M %p.