RANK: 6/10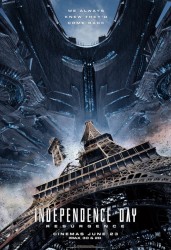 It has been twenty years since the first Independence Day hit the big screen. With an all-star cast, and Will Smith, ID ruled the box office in 1996. As I say it's twenty years later, and the aliens want their revenge. Like the tag line says: 'We had twenty years to get ready", but the question is, are they? With no Will Smith, a confusing plot, and lack of character development, IDR isn't quite the sequel we hoped for.
In this film, nations around the globe have come together in peace, and settled their differences. They have rebuilt most of what was destroyed in the first film, and they've spent all this time researching the alien technology. The United Nations, NASA, and the military, help create ESD (Earth Space Defense), which is an early warning system to help defends the earth if another alien attack occurs. The Moon, Mars, Area 51, and a few other places around the world, have this system.
An alien ship is discovered in Africa, drilling through the earths core. The aliens left on earth from the first film, send a help signal to the mothership. All these years later, the 3,000 mile wide mothership arrives, with the Queen alien, who is looking for a special sphere in order to destroy it. This is just one of the many plot lines in this film. To find out if Earth defends itself … again I recommend Independence Day: resurgence.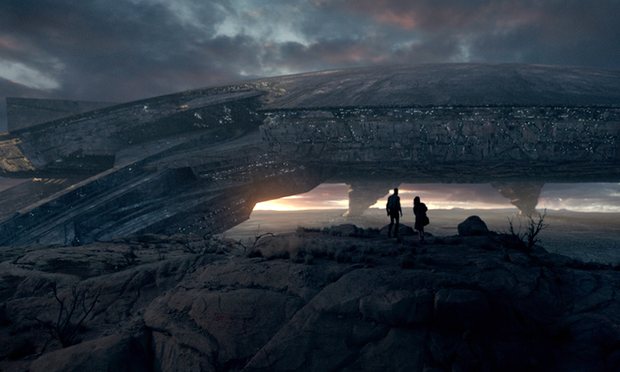 On one hand, this film has tons of F/X, which at times are great to look at, yet other times almost too much to take in. I personally feel there are too many plot lines, which compromise some of the better ones. It was nice to see some of the original cast from the first film, and of course there were plenty of new characters as well. The film does offer plenty of action, good one-liners, and overall is fun to watch. The ending does leave it open for a Part 3, but they have their work cut out for them if they want that magic back like it was with the first film.
RANK: 6/10
Regista/Director: Roland Emmerich
Cast: Bill Pulman, Jeff Goldblum, Liam Hemsworth, Jessie Usher, Charlotte Gainsbourg
Usa 2016
Tags: Bill Pulman, Charlotte Gainsbourg, Independence Day 2, Independence Day: resurgence, Independence Day: resurgence review, Jeff Goldblum, Jessie Usher, Liam Hemsworth, Roland Emmerich
Posted in Sci-fi by Tony Northrup on July 6th, 2016 at %I:%M %p.