RANK: 8/10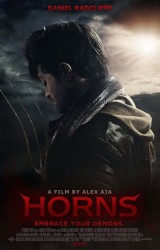 Stephen King's first film was based on his book, Carrie back in the 1970′s, from there he has had over 50 films adapted from his works ranging from feature films, television mini-series, television shows, plays, and "Dollar Baby" short films. The torch, so to speak, seems to be passing along to one of his sons, Joe Hill (who starred in King's film, Creepshow).
Joe has a very impressive list of works himself with best-sellers and a comic book series. Now Joe can add film adaption to his list with the release of Horns. Horns is also available on Video On Demand this week, but will be playing in movie theaters across the nation October 31st.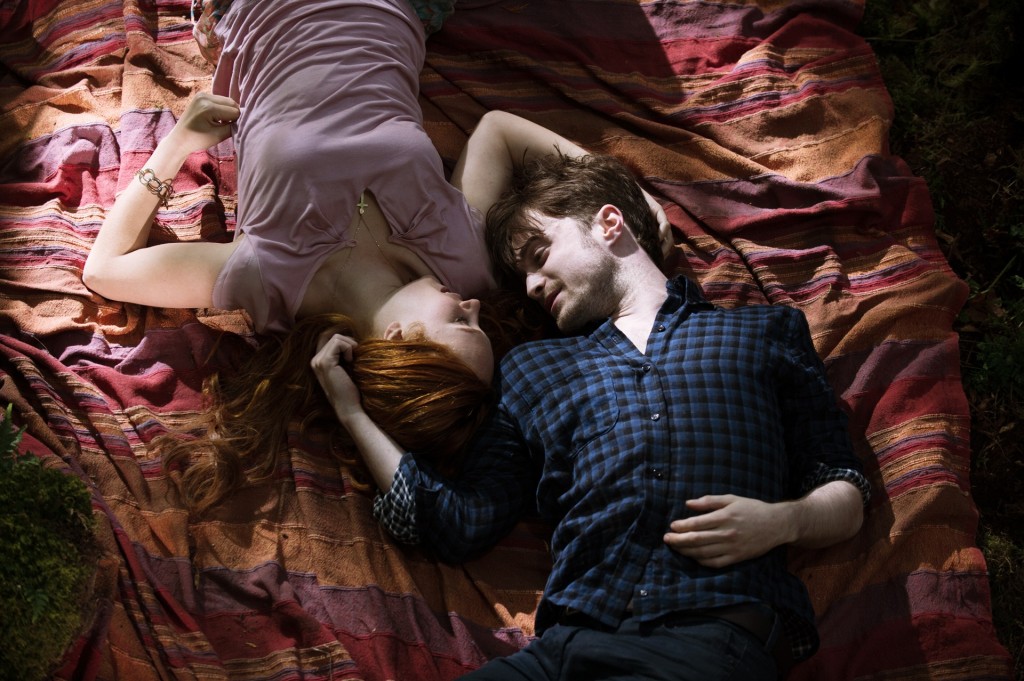 The film is about Ig (played very well by Daniel Radcliffe) who wakes up one morning accused of killing his girlfriend, Merrin (played by Juno Temple). The whole town is against him including his parents, the town accuses him of the crime, and news crews follow him everywhere he goes. Ig doesn't remember anything, but he knows he didn't kill her and after a one-night stand with a bartender, Ig wakes up with … horns on his head.
He doesn't know why, but they grow and hold a very strong power. It is a curse and also a blessing to have these horns. By having them, everyone he encounters tells him their darkest secrets, sex, violence, and even truths. He feels by this new power he will be able to solve the mysterious murder of his girlfriend and be free of the pointy objects on his head. Will he be able to solve the mystery or will he be damned forever? To find out I highly recommend … Horns.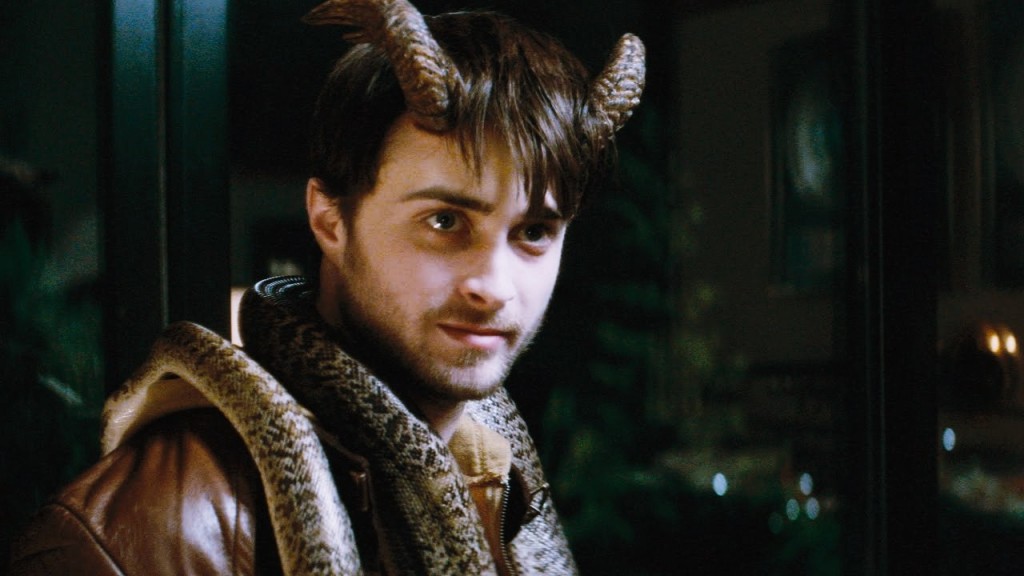 I was very excited to see Joe Hill's first adaptation from one of his books. Sometimes books don't get the proper treatment when adapted, but in this case it was just like the book. Daniel Radcliffe did a great job, pulling off the good, the bad, and the ugly of his character 'Ig' and the rest of the cast did fine performances as well. The special effects were very well done and director Alexander Aja did the book justice.
However, this film contains A lot of graphic nudity, language, and violence with plenty of gore as well, so it is not for young viewers. However, some King fans will recognize actor David Morse as 'Merrin's dad (he played in three of Stephen King's films; The Green Mile, Hearts in Atlantis, and The Langoliers). I had a lot of fun watching this film. It is an interesting film, but at times an odd film as well filled with humor and gore, but worth your time during this Halloween season.
RANK: 8/10
Regista/Director: Alexandre Aja
Cast: Daniel Radcliffe, Juno Temple, Heather Graham, Kelli Garner
Usa, Canada 2013
Posted in Fantasy and Horror by Tony Northrup on October 8th, 2014 at %I:%M %p.