RANK: 8.5/10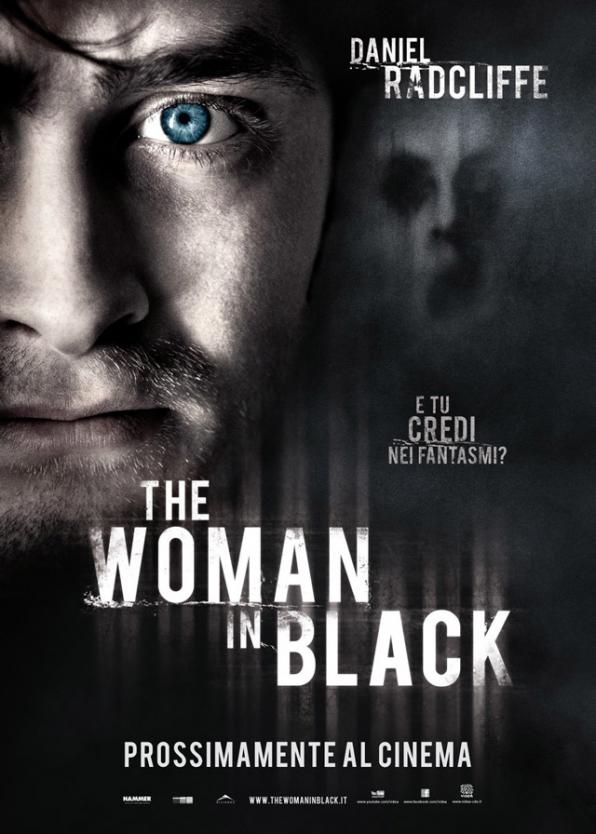 In life, we have many different types of discussions. On the topic of Films, many different subjects come up. Things like why did they have to make a sequel to that?, Is the original better than the remake? and Best (fill in genre) Film of all time? Well, one subject that always seems to come up is, Hollywood doesn't make good Horror films anymore.
This has been an on-going topic for a very long time! When we discuse this, we always refer to the "old school" horror films such as The Shining, The Exorcist, The Omen, Amityville Horror or Night of the Living Dead. I, personally, have shouted from the roof tops that I wish a really good, honest to goodness, scare me! horror film would come out. I hoped and wished and yet I still get disappointed repeatedly. Sure, there have been some good scary films over the years, but I'm talking about a film that truly scares! A film that makes you leave the light on. A film that stays with you long after you've gone to sleep and getting that first cup of coffee in the morning. Well, friends, I'm here to tell you … I found one!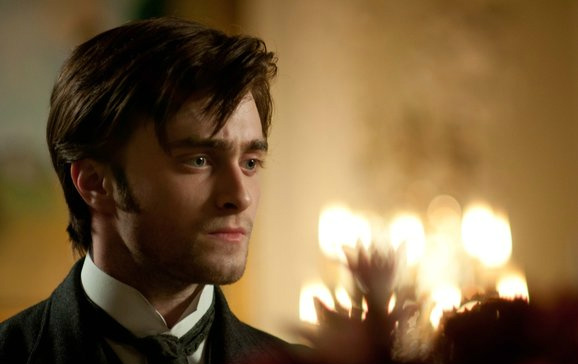 The film takes place many years ago, back in the Edwardian Era. A young lawyer, Arthur Kipps, (played by Daniel Radcliffe), is a single father whose wife, Stella Kipps (played by Sophie Stuckey), passes away during childbirth. With depression of losing his wife, stress over his job – Arthur takes an assignment to settle the estate of Eel Marsh Manor, an English Manor owned by Alice Drablow who lived there with her husband, her son; Nathaniel, and his sister; Jennet Humfrye, (played by Lis White). As he lives his four year old son, Joseph (played by Misha Handley) and his Nanny (played by Jessica Raine) at the train station, he sets off for an unsettling journey. When Kipps comes to the very eerie village, he is not welcomed because the locals have a secret and they don't want it found out.
He does make friends with locals Sam Daily (played by Ciaran Hinds), and his wife; Elizabeth (played by Janet Mcteer). Elizabeth lost her own child and has moments of grief ouburst episodes that Sam must control before she hurts herself or others. With rumors of ghosts and a legend floating thoughout the locals gossip circle, Kipps stays in the Manor across the marshlands that is covered with water and can only be traveled to when the tide is out. It is then he see's for himself the locals were right and the legend of the 'woman in black' is true. He researches and with the help of his friend Sam, he must solve this mystery and put all spirits to rest because not only are the children of the village "disappearing", but the 'woman in black' wants revenge for what happened to her as well. Arthur Kipps must sell this house to keep his job and stay out of his own personal financial troubles and therefore he cannot let a few unsettled spirits disturb that from happening…..or can they? To find out and discover even more secrets of Eel Marsh Manor, I highly recommend Woman in black!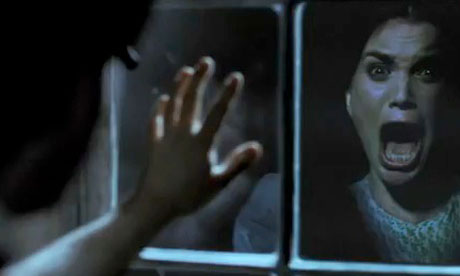 Like I said before, I have been waiting for a really good horror film for a long time and this time I got it. However, I wouldn't call this film a "horror" film per sa'. It's a truly frightening ghost story. A story so mysterious, so eerie, gothic, dark, scares that make you scream outloud and jump right in your chair! Someone took some notes and made what I have been waiting for and they did it right! I was unsure how Daniel Radcliffe was going to do since all I've ever seen him in was the Harry Potter films, but I'm here to tell you he pulled it off nicely and I truly believe he won't be stereotyped as that "Harry Potter kid". He is a very professional actor and it shows in this role. This is also a Hammer Film Productions film so anyone who remembers the classic Hammer Films of the 60′s and 70′s will clearly see that same eeire, gothic, darkness, creepy feeling with 'Woman' and it will leave you shivering till the very end. I hope you'll run to your nearest store and pick this New Ghost Story Classic up today!
RANK: 8.5/10
Regista/Director: James Watkins
Cast: Daniel Radcliffe, Ciarán Hinds, Janet McTeer, Roger Allam
Uk, Canada, Sweden 2011