RANK: 8/10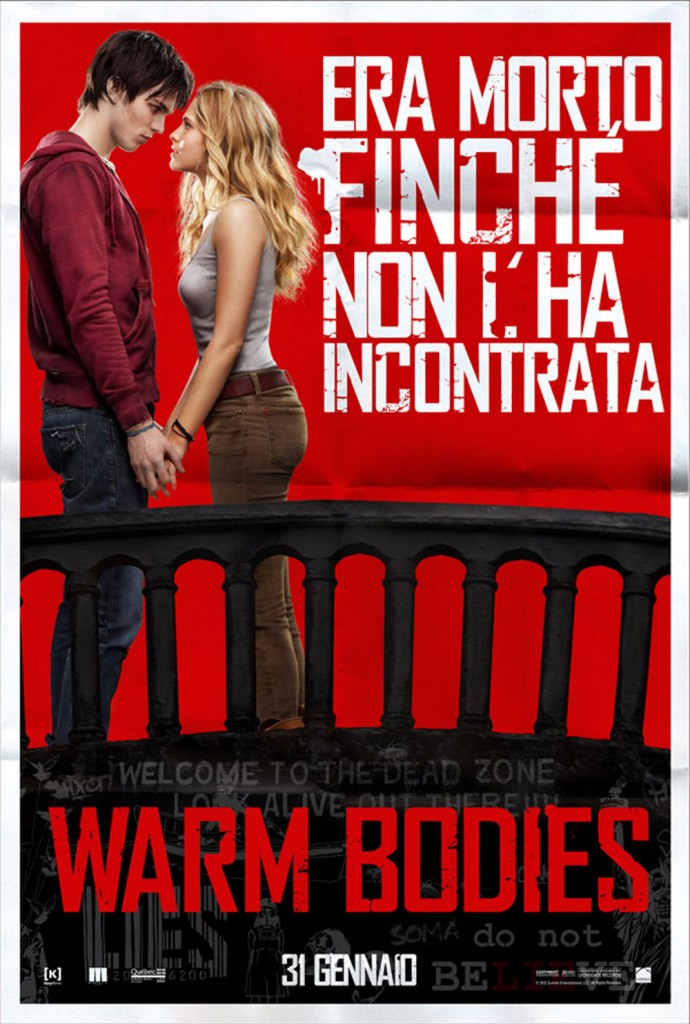 Well, it seems like forever since I've written a review, but I found something worth writing about. It's February and you know what that means? Yes, Valentine's day! The day we show that someone special in our life just how much we love and care about them.
Chocolate, cards, flowers, dinner, romance – that's all nice and typical, but I believe one way to show how much you love them is … watch a movie! There are tons of Romance films out there and "RomCom's", but this review isn't about all those films, but something a little different. Don't take me wrong, there's plenty of wonderful Romantic films to watch on Valentine's Day; The Notebook, Bridget Jones Diary, Eat Pray Love, and many others, but this Valentine's Day how about something from the "zombie world"! Yes, a zombie film & Romantic film have come together and it's called, Warm bodies and here are my thoughts!
When I first heard that the Twilight films were finally coming to an end (thank goodness), I thought we would never have to hear about a Romantic film with the undead in it again. Well, too late. Word of a film about a "zombie falling in love with a young girl" I was ready to scream! I thought, Here we go again! However, I was wrong…"dead" wrong. I saw the first trailer for Warm bodies and was …sort of interested. Then I saw an interview with the lead actor and thought, Ok, maybe it's not so bad. Well, I went to see Warm bodies and I have to eat my words.
The story is "almost" familiar; the world has ended, most of the population is gone, and zombie's rule the world with the last surviving humans fighting to save their lives. Normally, that would be the end of the story, right? No, not in this case. Enter, R (played by Nicholas Hoult). Yes, that's his name "R" because he can't remember what his real name was when he was alive. We see the film through the zombie's point of view (a very cool and interesting twist that I loved). During one of the supplies run into the city, Julie (played very well by Teresa Palmer), her friend Nora (played by Analeigh Tipton), and Julie's boyfriend, Perry (played by Dave Franco) and a small band of newly made soldiers go to gather supplies for their camp. While they are out, they get run over by a pack of zombie's, one of them being R. However, R isn't your typical zombie…he has the feelings of a human, but he is a zombie. He can't talk … exactly, and he lives in an abandon airplane. While under attack, he spares Julie's life because he feels safe around her and an attraction builds.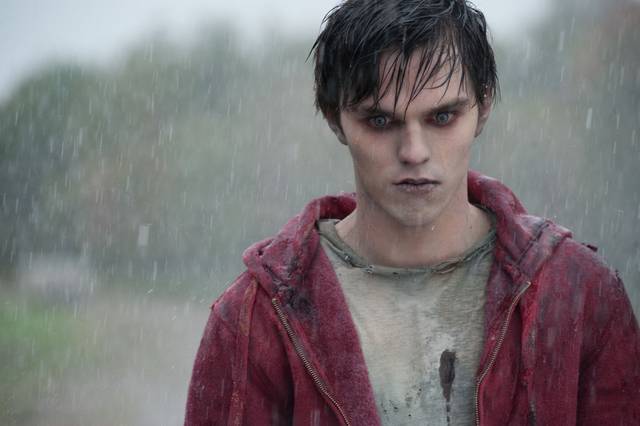 The closer he get's to know Julie, the more "human" he becomes. However, Julie's father, Grigio(played by John Malkovich), has other plans. He runs the military who hunts down the zombies and is trying to bring the old world back again. Between fighting Bonie's (evil zombie's that are what new zombie's eventually become once they give in) and convincing her dad R is the cure to restore the human race, it's a fight to the end. With the help of M (played by Rob Corddry) R's best friend and other less violent zombies, the battle begins. To find out if love conqueres all or if the zombie's take over the world completely, I highly recommend Warm bodies.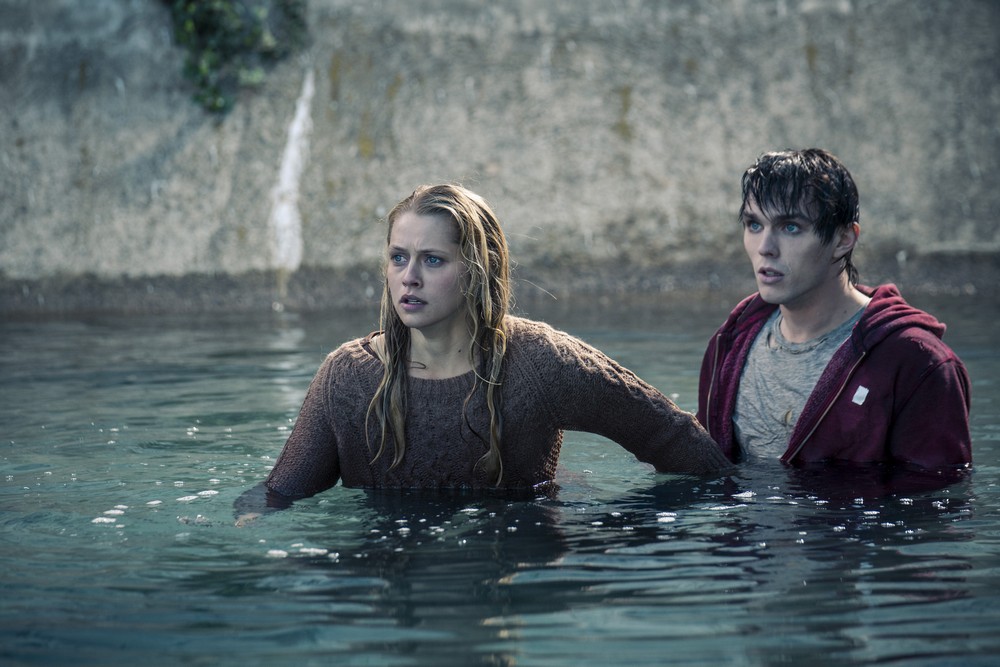 This film was quite the surprise. I have seen tons of zombie films and this is certainly one of the best I've seen. Why? Well, because it's a cross between Romeo & Juliet meets Zombieland. It's funny, it shows the "zombies side" of the genre, it answers questions we've always wondered that other zombie films fail to answer, and it was quiet entertaining. I think the cast did a fine job, but Nicholas Hoult as R did exceptionally well. I like the twists they gave the genre and like I said, if you want a good romantic film for Valentine's Day, this is one I recommend. So, have a great Valentine's Day and see Warm bodies!
RANK: 8/10
Regista/Director: Jonathan Levine
Cast: Teresa Palmer, Dave Franco, John Malkovich, Nicholas Hoult
Usa 2013
Posted in Horror by Tony Northrup on February 10th, 2013 at %I:%M %p.