RANK: 8.5/10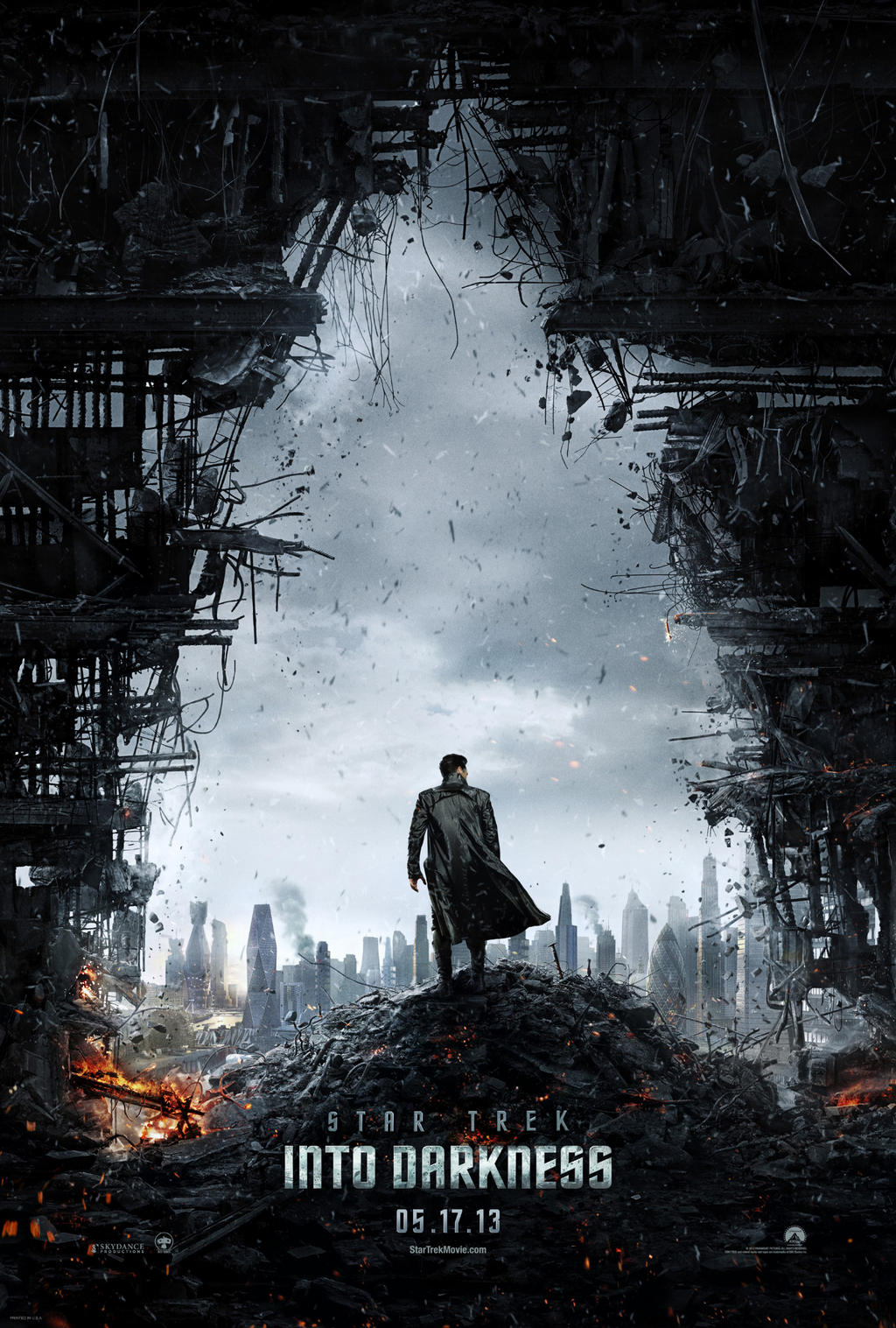 This summer is full of sequels and franchises and with this summer's Star Trek Into Darkness you are going to get your fill! Star Trek has been around since the 1960′s, with films throughout the last 3 decades, and now it had it's reboot/prequel in 2009 with Star Trek. Director J. J. Abrams brought the franchise out of the dark and back on top with his reboot and proved he had the magic touch.
Now, he brings us the sequel to that hit, Star Trek Into Darkness. This was one of the top 5 Films of this summer I've been looking forward to and it has become my favorite of 2013 (so far). Let me tell you why.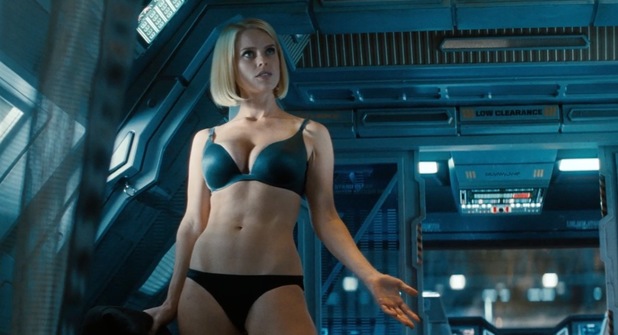 The film picks up right after 2009′s Star Trek with Kirk (played by Chris Pine) and crew on planet Nibiru observing civilization. When Spock (played by Zachary Quinto) is in jeopardy, Kirk violates Prime Directive to save his life. By doing this it causes Kirk to get demoted and lose the Enterprise. Meanwhile at a Starfleet Command, there is a round table discussion on the bombing at Section 31 in London where innocent people died. While they figure out who or what is behind the bombings, they are suddenly attacked by the one behind it all, John Harrison (played by Benedict Cumberbatch). As Harrison escapes, it is Kirk who is put back in charge of the Enterprise to go after him with 72 "special" photon torpedoes. Kirk discovers Harrison on a planet they are forbidden to go and is ordered to bring him back to Starfleet, however, not everyone or everything is what it appears and without revealing a major spoiler, I'll just say, go see Star Trek Into Darkness.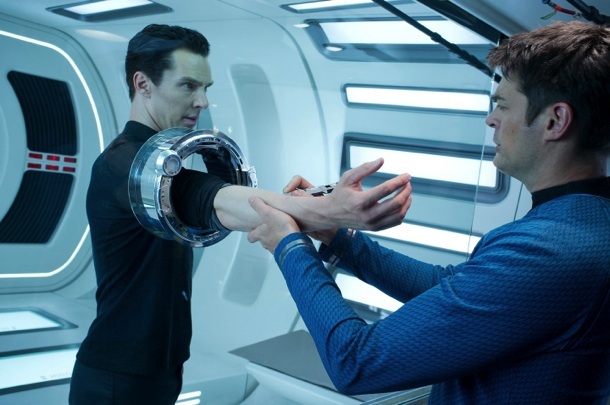 Seeing a favorite franchise is like seeing old friends again and seeing a Star Trek film gives you that very feeling. I enjoyed this film very much! It had action, laughs, nods to past Star Trek films and TV episodes, and was a lot of fun to watch. All of the cast did a wonderful job, but it is Chris Pine as Kirk and Zachary Quinto as Spock who really shine and stand out.  I am very picky when it comes to sequels. A lot of the time they either screw them up or almost hits the mark, but with this one I laughed, cheered, and enjoyed all of the "surprises" throughout the film (there are plenty!). J. J. Abrams not only did a wonderful sequel, but he did it right. Do not miss this action-packed return to "space … the final frontier".
RANK: 8.5/10
Regista/Director: J. J. Abrams
Cast: Chris Pine, Zachary Quinto, Zoe Saldana, Benedict Cumberbatch
Usa 2013
Posted in Sci-fi by Tony Northrup on May 25th, 2013 at %I:%M %p.